Live & Local brings together North Vancouver's most popular concert series  and arts events to deliver 32 exciting and free cultural experiences for families, residents and visitors all summer long. 
The Live & Local Series is presented by Darwin and sponsored by TD Bank Group and the North Shore News.
Want to know what's happening this summer on the North Shore? Download a copy of our Community Events Calendar.
Live & Local - 2019 Summer Concert Series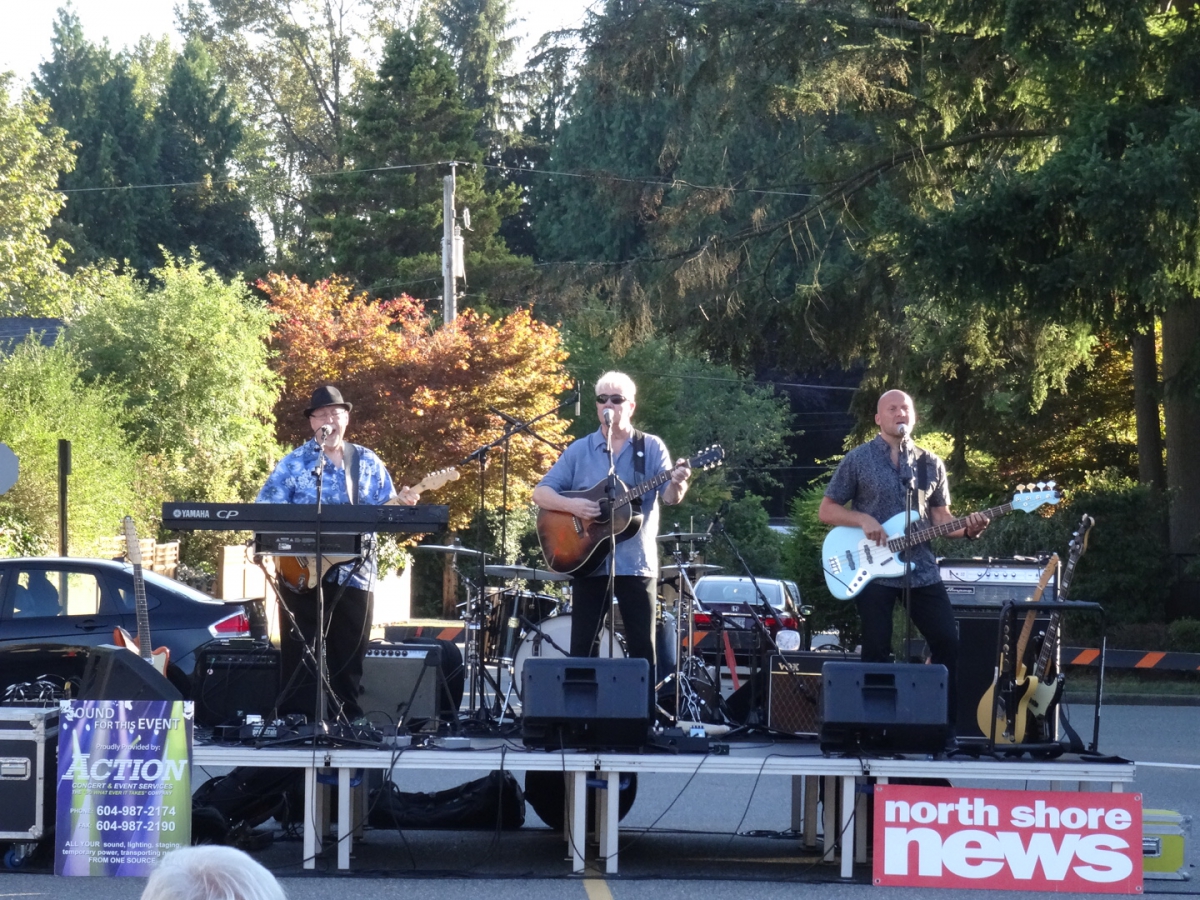 The Live & Local series presents 17 free concerts on stages at Lynn Valley Village, Edgemont Village & Panorama Park in Deep Cove. Everyone is invited to come out and enjoy evenings filled with great music and dancing all summer long. 
Lynn Valley Concert Stage - Fridays, 7:00 - 9:00pm
Deep Cove, Panorama Park Concert Stage - Fridays, 7:00 - 9:00pm
Edgemont Village Concert Stage - Fridays, 7:00 - 9:00pm 
Live & Local - 2019 Summer Culture Series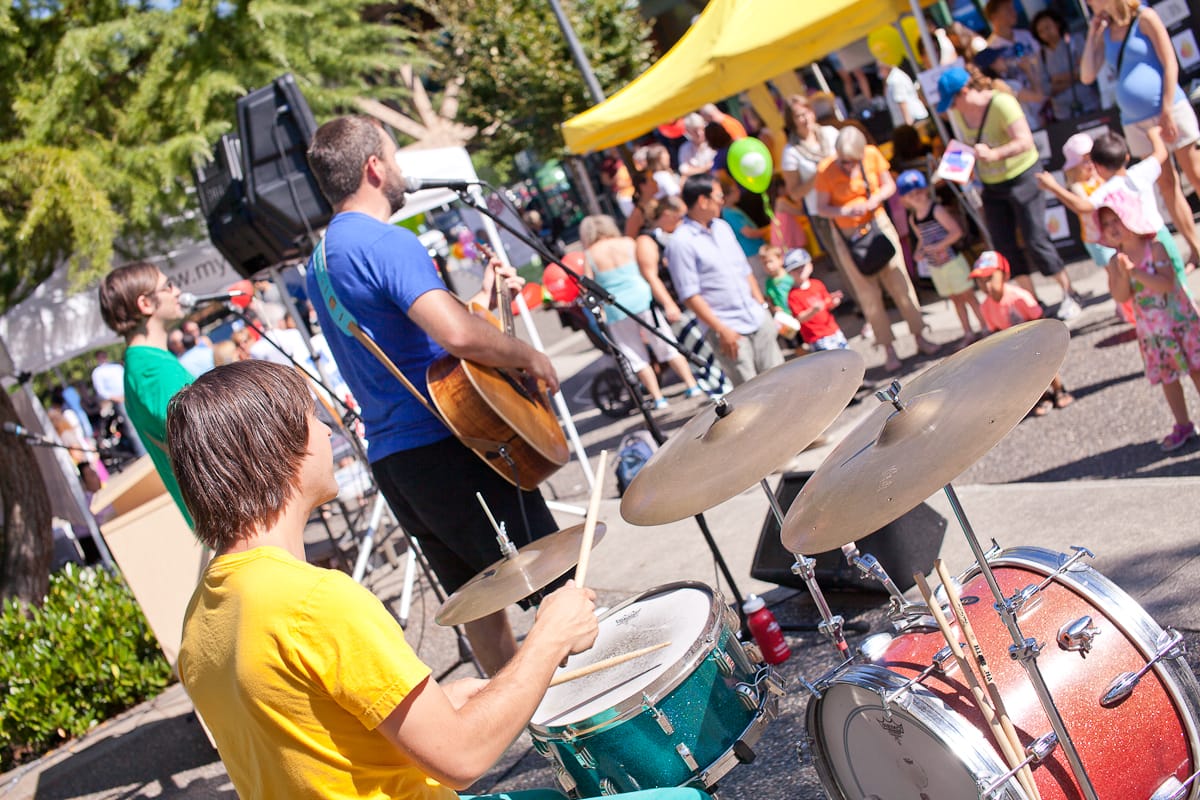 The Live & Local Outdoor culture series happens during the months of July and August at three North Vancouver locations; Parkgate Plaza, Lynn Valley Village & Civic Plaza. The culture series is an opportunity for community members of all ages to come out in the early evening and participate in a variety of creative activities and experiences.
Come and join in!
Civic Plaza Culture Stage - Thursdays, 6:00 - 8:00pm
City of North Vancouver Municipal Hall, 141 West 14th Street
July 4 - Toe Tapping Time. Swing, sway and clap your hands to the dance performances of NVRC's Scottish dance troupe, try a Hip Hop Dance workshop with Jess Dance and a pair of tap shoes with Tap Co!
July 11 - Release the Rhythm. Come experience an interactive evening of drumming with Rhythm Resource plus ukulele class with JOJY Music. Get ready to try, hear and feel the beat!
July 18 - Mountain Melodies. Bring the whole family for an evening of British-style brass tunes with the Little Mountain Brass Band.
July 25 - Whirl & Twirl. Dance along with musical duo Ginger & Snap and enjoy the magic of the evening with your little ones.
Lynn Valley Culture Stage - Wednesdays, 6:00 - 8:00pm
Lynn Valley Village, 1277 Lynn Valley Road
July 10 - Feel the Beat.  Move to the smooth and beautiful sounds of Rosewood's Marimba ensemble.
July 17 - Music & Magic. An evening of cheer with interactive crafts, magic and youth Sm:)e band. 
July 24 - Starry Night. Enjoy the Mojo Stars, an R&B tinged blues-rock band that is guaranteed to get everyone out of their seats.
July 31 - SHINE Young Artist Music Showcase. Come out and enjoy some of the North Shore's up-and-coming talent from Creativ Music Centre, backed by a live band.
August 7 - Jazzy Tunes. Join members of East Vancouver`s unique carnival band, Tiny Islands to learn about brass instruments through their upbeat, can`t-sit-still jazz tunes.
August 14 - Roots and Rhythm. Create Community with an African drum circle and learn new instruments with JOJY Music.
August 21 - Hands on Fun. Creative clay play, active circus arts and make your own bouncy ball. An Interactive event for everyone!
Parkgate Plaza Culture Stage - Thursdays, 5:00 - 7:00pm
Parkgate Community Centre, 3625 Banff Court
August 1 - Music in the Plaza. Learn a new instrument with JOJY Music and treat yourself to the can't-sit-still jazz tunes of Tiny Islands.
August 8 -  Sean Ashby Live! Guitarist, singer, songwriter Sean Ashby joins us for an intimate summer evening performance.
August 15 - Family Fun Night. Interactive fun with slimy science, creative clay play , then test your distance / aim with your handmade catapult crafts. Fun for everyone!
August 22 - Latin Live! Create summer heat with Afro-Cuban-Latin band Marlin Ramazzini.