Presented by:
Natural Physique and Athletics Association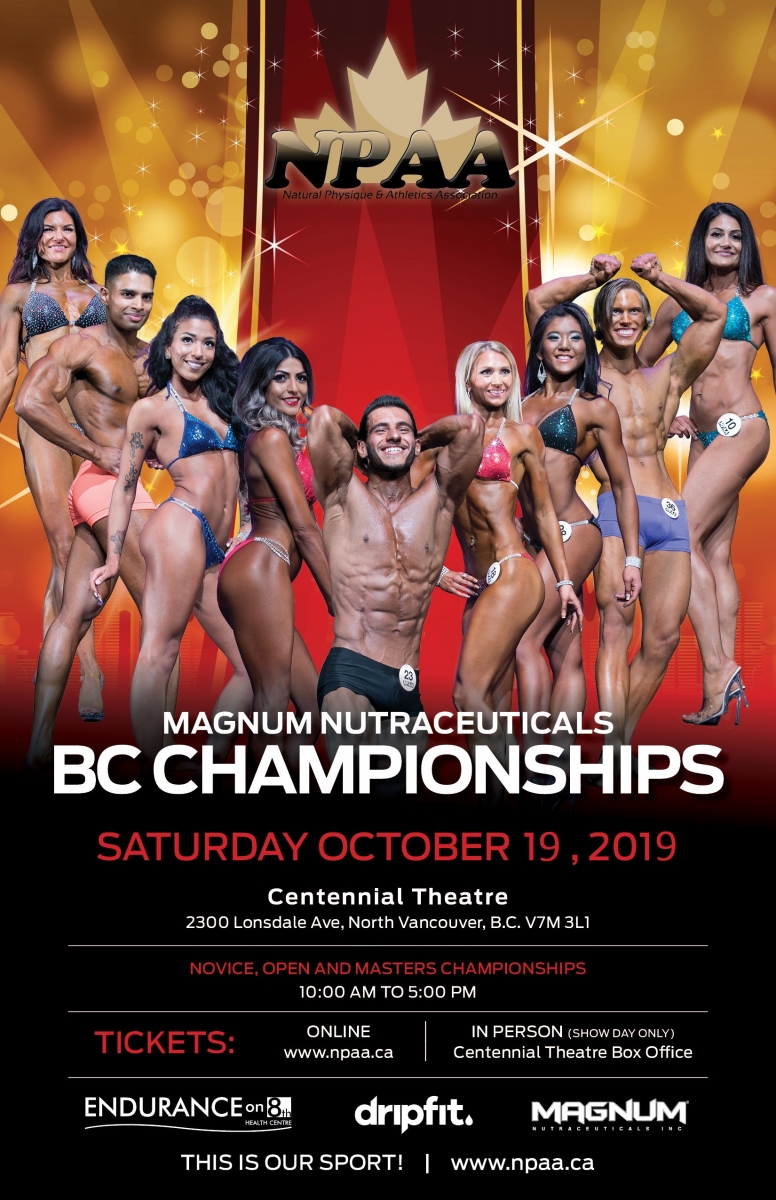 Come witness Canada's natural physique athletes compete with NPAA! - This is our sport!
Natural Physique & Athletics Association (NPAA) is an organization focused on providing natural athletes a platform to display their physique, athleticism, health, and wellness.  All NPAA sanctioned competitions have strict drug testing protocols. NPAA is also the amateur affiliate of the International Federation of Physique Athletes (IFPA). 
NO DREAM TAN/MUSCLE SHEEN ALLOWED