Recently named Canada's Favourite Kids' Entertainers in a nationwide poll by CBC Music, this dynamic duo is dedicated to connecting children to nature through music, movement and make-believe.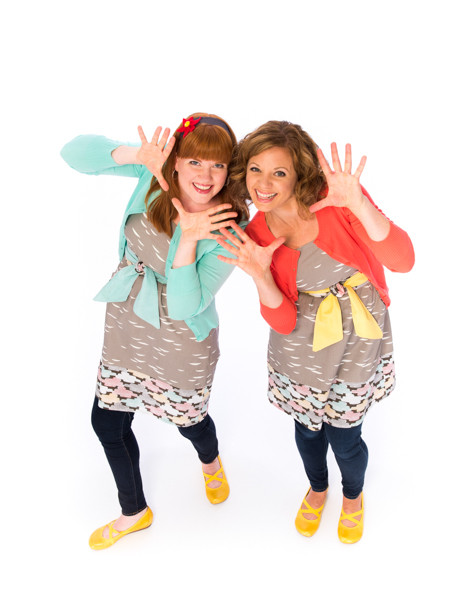 Robyn Hardy (Bobs) and Lorraine Pond (LoLo) have always shared a love of the natural world and a passion for working with children. Creating Bobs & LoLo has allowed them to combine their diverse academic backgrounds with a mutual love of teaching and the creative arts.
Bobs & LoLo have written and recorded six award-winning albums, produced a musical DVD and recently released a children's book called Run Salmon Run. Alongside the adoration of the young and the young at heart, Bobs & LoLo have received critical acclaim from the likes of the Parents' Choice Foundation, the Western Canadian Music Alliance, the Society of Composers, Authors and Music Publishers of Canada and the JUNO Awards.
Since debuting as Bobs & LoLo in 2003, Robyn and Lorraine have been capturing the hearts and minds of children, parents and educators throughout North America. Bobs & LoLo deliver action packed, musical adventures both on and off screen, and they are known for their energetic and interactive live performances. Young audiences will be on their feet, singing and dancing before the first song is over!
With their award-winning music, Bobs & LoLo aim to inspire their young audiences to care about the world around them.