Presented by
Rock.It Boy Entertainment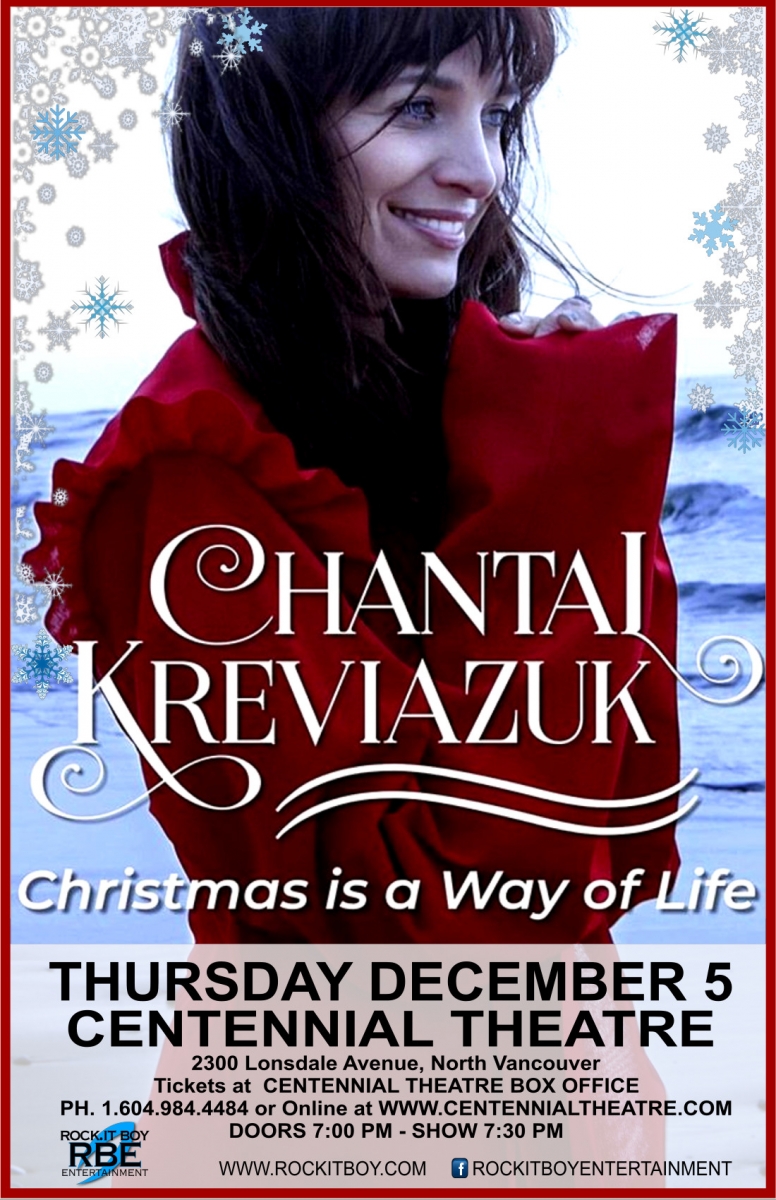 From the moment audiences heard Chantal Kreviazuk's iconic rendition of "Leaving on a Jet Plane", there was no doubting her star power.  Yet, a career in the music industry was not even on the radar for Chantal until recovering from a serious motorcycle crash in 1994.  That was when the multiple Juno Award winner began writing what would become her Platinum-selling debut album Under These Rocks and Stones (1997).  Chantal has since become one of Canada's most beloved artists, with a string of distinguished albums and singles, including "God Made Me", "Surrounded", "Leaving On A Jet Plane", "Feels Like Home", "Before You", "Invincible", "All I Can Do" and "In This Life". 
Fast forward to 2016 and from the urgent, heart-pounding opening chords of her new single "Into Me", to the first time that famous voice surges like a king tide hitting a breakwater, the message is clear: chantal kreviazuk is back!
Having been nominated for six Juno Awards and winning Best Female Artist (2000) and Best Pop/Adult Album (2000) Chantal and Raine, being avid supporters of War Child Canada, demonstrating an outstanding commitment to human rights causes, received the Allan Slaight Humanitarian Spirit Award (2014).  In addition, in December 2014 the Governor General jointly appointed Raine Maida and Chantal Kreviazuk to the Order of Canada.
For more about Chantal Kreviazuk please visit www.chantalkreviazuk.com.