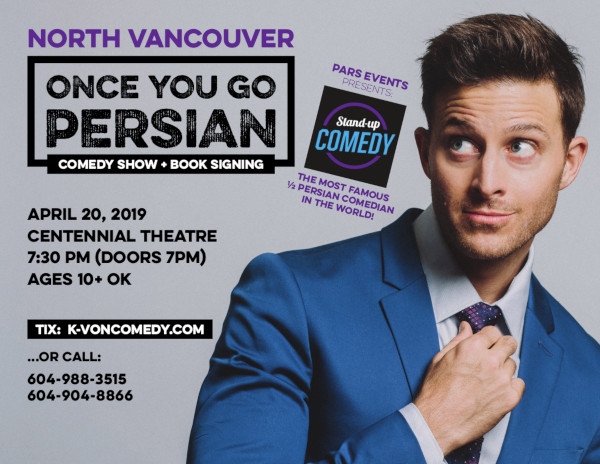 Millions have seen  K-von's appearances on NETFLIX with Russell Peters, NBC's 'Last Comic Standing', and his popular TED Talk. 
K-von will deliver a hilarious comedy show + sign his new book "Once You Go Persian" (which is full of funny stories & great unsolicited cultural advice!)
K-von's style is versatile yet relatable with fun storytelling and high-energy performances about a variety of mainstream topics.  
Check him out on K-vonComedy.com or his popular youtube.com/KvonComedy and get your tickets to see him LIVE before they sell out! 
(*100% English / Ages 10+ OK)