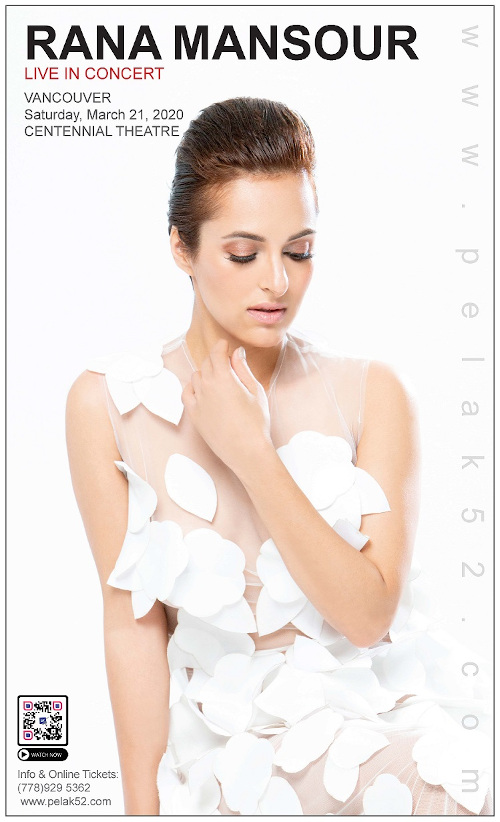 کنسرت نوروزی رعنا منصور
برای اولین بار در شهر زیبای ونکوور
نوروزی که برای همیشه در یاد ها باقی خواهد ماند.
Rana Mansour is an Iranian-American singer-songwriter who is a true pioneer in the Persian international music scene. Singing in at least 10 different languages, Rana's music helps bridge the gap between east and west. A graduate of Berklee College of Music in Boston, Rana Mansour has challenged the redundant and cliche arrangements often heard in Persian pop; she fuses elements of pop, jazz, rock, and other genres into her songs and artistic creations, elevating the standards of the Persian pop music scene.