Spring Festival of the Arts
Vancouver Waldorf School's annual showcase of student performance and art including Eurythmy, choir, strings, spoken word, handwork, fine arts and crafts.
This event is GENERAL SEATING. Your ticket is numbered for tracking purposes only and does not refer to a specific seat. 
**Ticket limit is lifted***
Tickets on sale 1:00pm, Friday, March 2.
Tickets are a final sale. No refunds or exchanges.
Presented by:
The Vancouver Waldorf School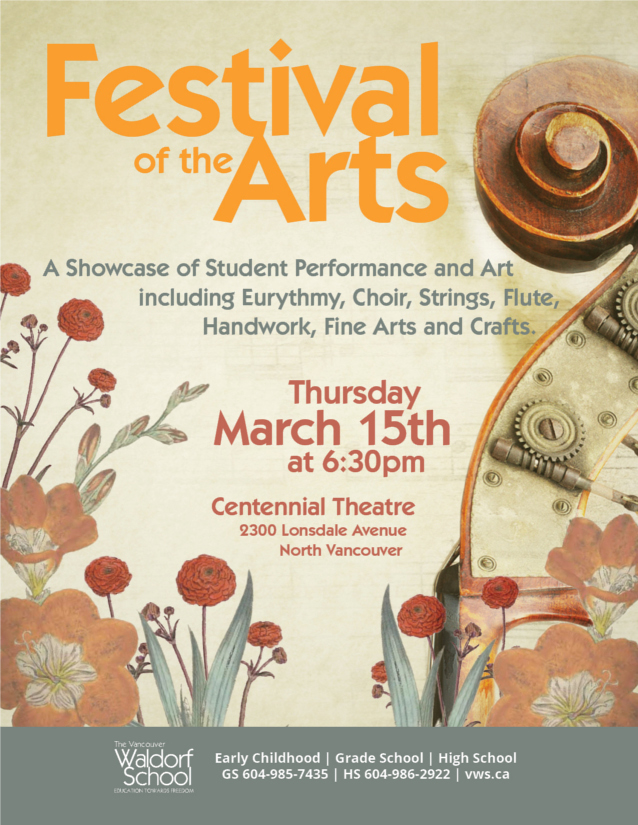 Disclaimer
Google Translate is provided as a free tool to enhance the usability of the North Vancouver Recreation & Culture website. As such, the North Vancouver Recreation & Culture is not responsible for Google Translate™.