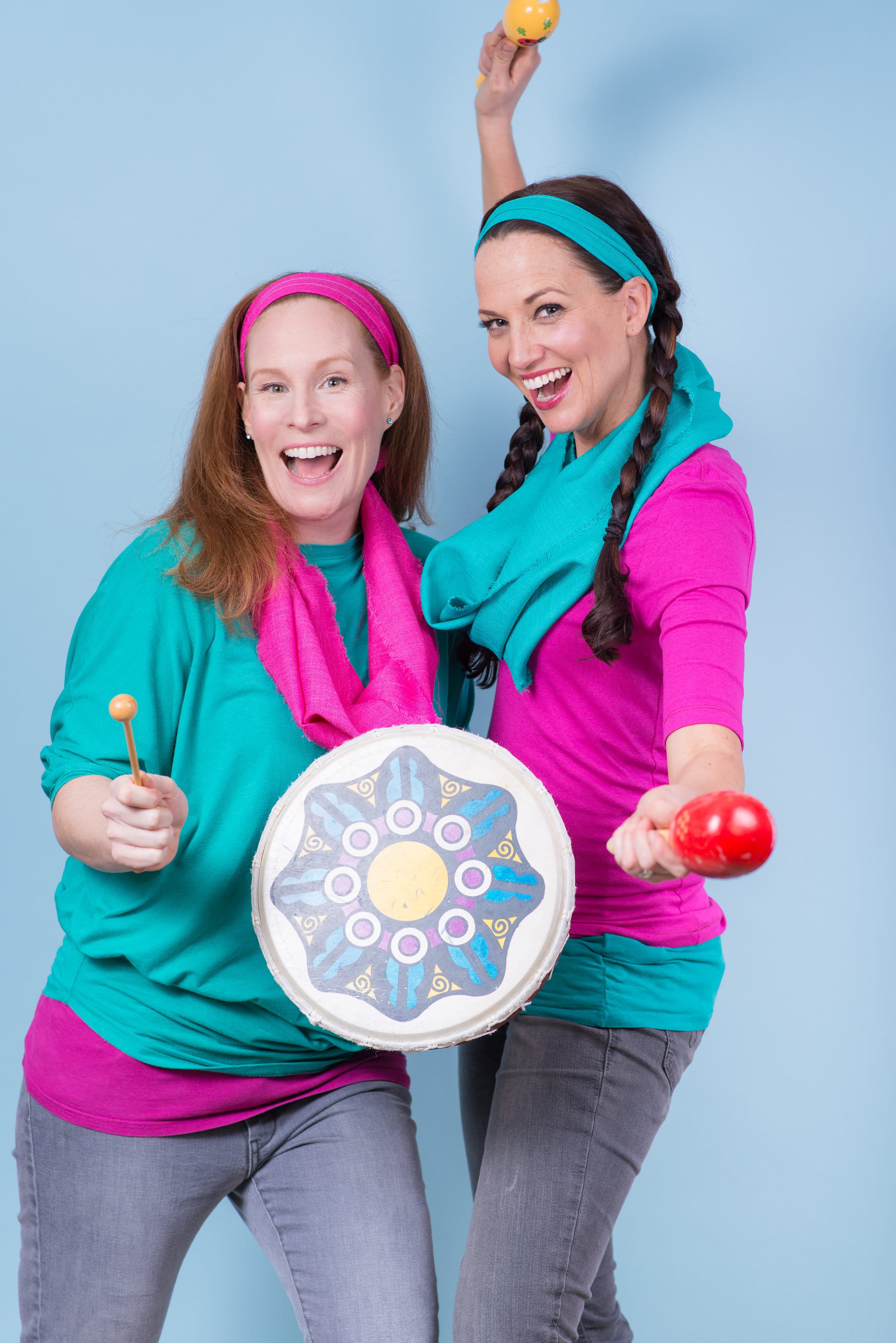 Katie Brock and Susan Lepin make up the dynamic duo that is "Ginger and Snap".  Over the last two years they have sung, danced and clapped their way into the hearts of families in the greater Vancouver area. These two zany mom's from Horseshoe Bay found each other when their daughters were in the same elementary school class.  They looked at each other, snapped their fingers, burst into perfect harmony and the rest is history. 
 Katie, a devoted Music Together teacher of twelve years, and Susan, who heads up Vancouver Cares (a non-profit organization in the inner city), share a passion for kids.  They both recognize that bringing music and fun to children is instrumental in holistic development.
These two love any opportunity to perform and they have shared their infectious musical energy at birthday parties, community events, daycares and schools all over town!
(Also, they really love making videos of themselves for instagram).