Accessible. Affordable. Admirable. These are a few of the qualities that describe the incredible health management services available to us in our very own community. 
NVRC offers a wide range of programs to help people with medical conditions that include: 
High blood pressure
Diabetes/Pre-diabetes 
Overweight/Obesity 
Post-stroke 
Parkinson's Disease 
Multiple Sclerosis Fibromyalgia 
Arthritis 
Osteoporosis 
Osteoarthritis 
Cancer
Whether you have an existing issue or are trying to prevent one, NVRC can help you live the most active and healthy lifestyle possible. Here are ten great elements of the NVRC Health Management Program.
Staff who are passionate about their work
I had the great pleasure of meeting with NVRC's Fitness and Active Living Supervisor, Janelle Eisler-Carr, to learn more about the health management and rehabilitation programs. 

Like all NVRC program coordinators and fitness centre supervisors, Janelle is highly qualified, having earned a Human Kinesiology Degree at UBC and then completed her Masters in a related field. But, aside from her professional training and experience, it's her passion for her work that shines through. She came to NVRC with the desire to bring her knowledge and skills to the public domain, so that she can "bring high-quality, low-cost programs to the community". She loves "working alongside incredibly knowledgeable and enthusiastic staff, plus all the varied classes!"

Janelle is always more than happy to help a new client find a health management program to fit their specific needs. You can reach her to arrange an assessment, by email or call 604-983-6401.

Pre-diabetes and diabetes fitness classes
These classes are developed specifically to improve blood sugar level, increase fitness and decrease health complications. Classes focus on gentle exercises to manage weight and decrease the need for insulin. Certified Exercise Physiologists supervise exercise classes and ensure an environment of safety and social inclusion.  

With a referral from a doctor, you can have a program individualized for your specific needs. For more information, call 604-983-6401.

Joint rehabilitation 
Harry Jerome runs a supervised Joint Rehab Program for people who are pre or post knee, hip or shoulder joint replacement, on Tuesdays and Thursdays from 1:00 – 3:00 pm. A physiotherapist referral is required. For more information, call 604-983-6406.  As well, Karen Magnussen runs a Supervised Water Rehab program in the pool.

Participants are guided through an exercise program to strengthen muscles surrounding the joint, improve flexibility and mobility, and enhance overall fitness. Those who attend love the ongoing support and camaraderie of the program. See previous blogs on Joint Rehab Then and Now and 100 and Going Strong.

 

Aquatic stroke rehabilitation
The stroke rehabilitation program is specifically designed for anyone who has had a cerebral vascular accident. The focus is on developing a full range of movement for small and large muscle groups. This program is available to those who are mobile and require minimal assistance in the pool. To get started, obtain clearance for exercise from your medical doctor prior to registering for the program. For more information, call 604-983-6557.

This program has transformed people's lives, from improving range of motion to being able to walk again. Read our blog article on Changing Lives Through Water Therapy.

Cardiac rehabilitation 
NVRC offers Phase 3-4 (Maintenance Level) Cardiac Rehab which is designed for those who have a heart condition or are trying to prevent one. Classes are led by an Exercise Specialist who will monitor your exercise session to ensure safety and appropriate progression.

To get started: 
1. Obtain a referral from your doctor or specialist. Referral forms available here.
2. Once your referral is received, NVRC staff will contact you to book an intake assessment.
3. Participants are required to purchase a Cardiac Rehab Membership, which includes cardiac rehab classes plus all the benefits of a NVRC fitness membership.

For more information, see page 66 of the current Leisure Guide or call 604.983.6401. Read an inspiring Cardiac Rehab Profile and see how the program is Improving Lives.

Osteo/arthritis fitness
Find an exercise program that help develop muscle strength, bone mass, reaction time and reduce the risks of falling. For more information, call 604.983.6534.
Parkinson's aquafit 
If you have Parkinson's Disease, this program helps you maintain joint flexibility, muscular strength, endurance and mobility. For more information, call 604-983-6557.
Supervised rehabilitation services
If you are dealing with a chronic condition like fibromyalgia, you can have a qualified fitness professional supervise your personalized program in a Fitness Centre. These drop-in classes take place at Parkgate every Tuesday and Thursday between 11:00-12:00pm. 

To get started, obtain a referral from your doctor or physiotherapist. For more information call Parkgate's Fitness Centre Supervisor at 604.983.6355.

$2 Adapted fitness
Delbrook runs this pool-based program every Tuesday and Thursday from 11:00-11:45am. Exercises in the water are self-paced for people with mobility, coordination, strength and flexibility limitations, due to a disability, chronic illness or injury. For more information, call 604-983-6541.
Enjoy a supportive community
The participants in these programs repeat the same sentiments. They love the support of these programs and the network of people living through similar experiences. Not only do they receive top-notch instruction and motivation from NVRC's highly trained health professionals, they also benefit greatly from other participants who cheer each other on, and, in many cases, become long-term friends.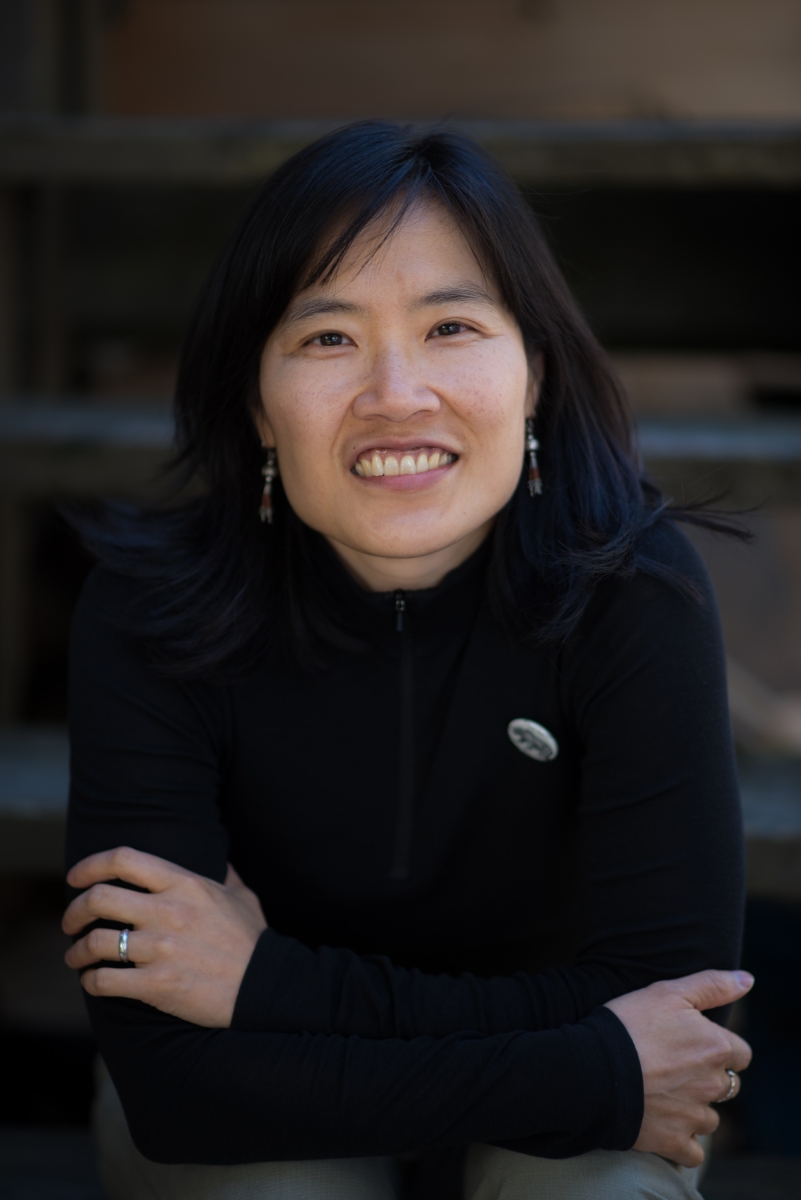 Wiley H.
Wiley is a long-time North Vancouver resident. She works as a technical writer and is the current newsletter editor for the North Shore Writers' Association. She spends her free time feeding her twin passions of creative writing and hiking. She recently discovered a potential third passion - the pottery studio at the Delbrook Community Recreation Centre.