"I'm bored." 
Yes, as a mother of three, I've heard that dreaded comment many times over the summers. And of course, I remember saying it to my mom too.  Funny how it all comes around.  Well… sort of funny. 
As parents, what can we do to alleviate the "pain" of boredom and keep kids busy over summer?  
Well, vacation rocks. When kids find themselves in a new environment it's fresh and interesting.  And of course, day camps or away camps are great too.  They not only keep kids busy and social, but they give them the opportunity to learn something new. But for most of us, summer still means some unstructured time.  And while it's easy to give in and let the kids indulge in hours of screen time, (clearly our parents didn't have this easy way out!) too much isn't good for them.  In fact, the Canadian Pediatric Society recommends no more than two hours of screen time a day.  Without a doubt, kids need healthier summer activities.
To prevent summer boredom, here are some ideas that have worked for me over the years:
Get out in nature.  Nature is the best entertainment.  We are so lucky to live on the North Shore with our mountains, forests and water.  Depending on the age of your kids, getting out in nature can mean many things, from finding bugs with Dad to hiking the Grouse Grind with teammates.
Accomplish small jobs around the home.  This can be advantageous for them and for you!  Purge clothing, pull some weeds, fold the laundry. The tricks to avoid any complaints or moaning? Set a timer (a shorter amount of time the younger the child) and offer a small reward at the end.  Win-win.  
Fill in school chronicles.  Here's a tip I have for parents of school aged children: give them a resource to hold their school mementos.  I have a binder assigned to each child that houses school photos, report cards, and miscellaneous items.  Every summer, kids fill in the previous school year's information. The awesome thing is they usually get caught up looking at previous grades and photos ("Look at my hair!") and spend a longer time at it than you'd expect.
Prepare for an excursion.  This can be simple (pick out some food and hit the park) or complex (plan ahead and load up the car).  A few hours or days before, let the kids assemble everything they need: toys, clothes, food etc.  Yes, packing is time consuming, but it's also a great learning opportunity.  Even at a young age, children can be taught basic organizing skills to help keep them on track.  As a family, we've enjoyed weekend trips up the Sea to Sky Highway to spend a few hours at places like Brohm Lake or Cat Lake.  But take note: on a sunny summer day, be prepared to leave early or the parking lots will be full!
Bake something.  Regardless of your child's age, there's something they can do to help out-- even if it's just stirring. Bonus: you get to eat it!
Get crafty.  Oodles of options here.  What do YOU like to do? One summer I started colouring in the driveway with sidewalk chalk.  Frankly, I thought it was a lot of fun.  One by one each kid joined me and we were at it for hours.  I've filed away some treasured pictures of our artwork.
Set up play dates with other kids.  Go out or stay in.  Even your own toys or local playground can be fresh when you hang out with someone new.  It's great for parents too.
Devise a sports challenge.  Who doesn't love a challenge?  For a small prize, I've dared them to find out who can shoot the most basketballs in the hoop, get the most road balls in the hockey net or hit the most baseballs past the bases.  These activities are not only great for exercise, but help develop physical skills.  
Go swimming. The North Shore has great selection of pools to choose from including four pools at NVRC community recreation centres.  But if you want to venture a bit farther and hit an outdoor pool, my kids always enjoyed the New Brighton Pool or the Stanley Park Second Beach Pool.  Both are family friendly-- and just across a bridge.
Hit the library. Get the kids involved in a Summer Reading Club through the North Vancouver District Public Library or North Vancouver City Public Library.  I found the reading programs (with prizes as incentives) were wonderful when the kids were younger.  There's even a Teen Summer reading club.  But if this doesn't interest them, the library itself is a great destination.  Just browse the books, read a magazine or pick out a DVD to rent.
So exactly what does "I'm bored" mean?  It's likely a sign your child wants your attention (enjoy this while you can!) or they need some suggestions on what to do.  
Summer is too short to be bored - so go out and enjoy it!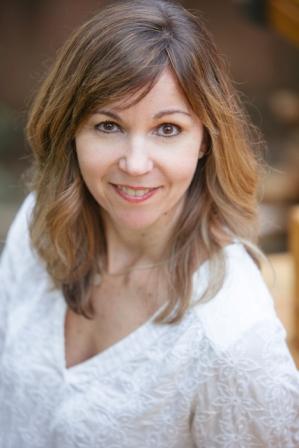 Kari is one of NVRC's bloggers and is also a busy and active North Van mom with three boys who all play hockey. 
A graduate of UBC and BCIT, she's worked in marketing and communications and now is spending more time pursuing her passion for words through storytelling and creating online content.
She is an active volunteer who loves home décor, travel, health and wellness  and watching her kids play sports.  When she's not working at her computer, she can usually be found watching Netflix or exploring the North Shore.