This past Saturday North Vancouver Recreation & Culture hosted an adventure course for kids and youth aged 8 – 16 years old at Loutet Park. The event featured a 2km obstacle course that ran throughout the park and in the surrounding woods. 
This was the first annual event so everyone was very excited to see how it would turn out. We were all very happy to see over 150 kids and youth and their parents come to Loutet Park to participate in this fun filled day. As someone who was very active growing up I could see the appeal of this event. The excitement was marvelous to witness as the groups gathered at the start line patiently waiting for the "ready, set, GO!" 
Physical activity should be an important part of all communities and the NVRC takes this very seriously. North Van STRONG not only got the kids active with 20 different obstacles, but it also brought people together, encouraged teamwork, and fun! The course really gave the participants a sense of self confidence because it was rather challenging at parts.  It was inspiring to see the kids' red faced and working hard to complete all the obstacles. As I walked through the course, I was pleasantly surprised to see the kids running as hard as they could even at obstacle 15. 
This event is something I have never seen before and I encourage anyone with kids ages 8-16 years old to consider registering them for the event next year. The kids may get dirty, but they are sure to have a good time during this noncompetitive adventure course that took most people under 30 minutes to complete. North Van STRONG brought the community together for a fun day full of recreation and I cannot wait to see the participants climb, jump, crawl, run, swing, and get muddy again next year!  
Check out a video of the event on the North Vancouver Recreation & Culture Commission YouTube and see for yourself what an amazing event North Van STRONG was.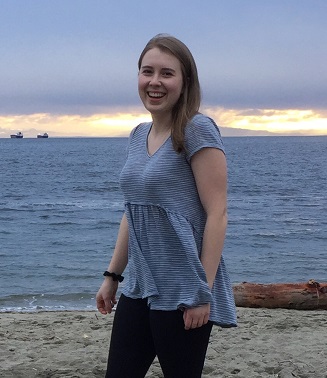 Cassie B. 
A native of North Vancouver, Cassie is in her final year of the Communications Program at Capilano University. While completing her degree, she has been working for 93.7 JRfm and 102.7 THE PEAK radio stations and been an active volunteer in her community.  Cassie loves living in Lynn Valley, surrounded by nature yet close to the City.