With 10 community recreation centres across North Vancouver, you can always count on North Vancouver Recreation and Culture (NVRC) for great programs, services and events to keep your family active.  And summer is no exception!  
With the kids out of school, check out these 3 great ideas for some family fun:
Family Drum Circle Drop In - July 15, 2018 
How cool is this?  Learn to play the African drums in an instructed drum circle.  Drumming has amazing health benefits, including boosting your mental and physical well-being and even your social relationships.

DATE:  Sunday, July 15, 2018
TIME:  2:30-3:20PM
LOCATION:  Delbrook Community Recreation Centre
This 50-minute workshop will be held at the New Delbrook Community Recreation Centre on select Sundays over the summer.  For just $20/family of four ($10 each additional member) it's a fun way to experience African drumming and connect with your family.  

Drop-in Programs
When you don't want to commit to a program over the summer, a drop-in session is always a great idea. (Particularly when it's raining!) Here are some fun, low-cost options:
•

Badminton Family Drop-in (Parkgate Community Recreation Centre) Just bring your racquets and birdies to the gym on Sundays throughout the summer, it's a great way to practice racquet skills and have some laughs with the family.
•

Sport Family Drop-in (Delbrook Community Recreation Centre) Families with kids under 12 can come kick a ball or shoot some hoops in the brand-new gymnasium. Open gym is on Friday and Saturday nights and Sunday mornings.
•

Toddler & Me Drop-in (Mickey McDougall Community Centre) Held throughout the summer on Tuesday & Thursday mornings, children under 5 have open access to climbing equipment, ride toys, crafts, sing-a-longs and more.  Both caregivers and kids have a great time.
Pool & Play Pass
This is a fabulous offer for kids and families.  With a Pool & Play Pass, children can enjoy unlimited access to public swimming and open gymnasium sessions during the summer- for just $25!  Parents accompanying their kids just pay the family admission rate.  The pass is valid from June 29th to September 3rd, 2018 at all the NVRC pools and open gyms. So why not tour around and check them all out this summer?  Bonus: at the end of August, pass holders receive free admission to the family and public skate sessions.  
If you're looking for family fun this summer, NVRC has you covered.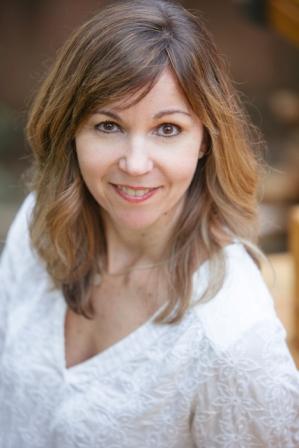 Kari is one of NVRC's bloggers and is also a busy and active North Van mom with three boys who all play hockey. 
A graduate of UBC and BCIT, she's worked in marketing and communications and now is spending more time pursuing her passion for words through storytelling and creating online content.
She is an active volunteer who loves home décor, travel, health and wellness  and watching her kids play sports.  When she's not working at her computer, she can usually be found watching Netflix or exploring the North Shore.