When I watched the 2016 Summer Olympics, I was super impressed with 16-year-old Canadian swimmer Penny Oleksiak.  She won the highest number of medals (four, including Gold!) for any Canadian at a Summer Olympics.  Her unexpected success not only launched a new national sports icon, but she also bolstered Canadian interest in swimming as a sport.   
Although not all of us will make it on an Olympic swim team, swimming is an excellent pursuit for almost everyone.  Here are a few reasons why: 
Safety
Living in BC, we are surrounded by bodies of water: ocean, lakes, rivers and pools.  This means there are lots of opportunities to find yourself on or near water.  Whether you're here at home or on vacation, aquatic abilities are critically important - knowing how to swim could save your life or the life of someone else. 

It's especially important for children to learn to swim. Although incidents have been on the decrease for years (likely due to good safety education), drowning is still a universal cause of accidental deaths in children.  

Swimming is more than a pastime, it's an essential life-saving skill.

Health 
Experts agree, swimming is an excellent form of exercise.  It's a good cardiovascular workout, muscle strengthener and all-over body conditioner. And since it's low impact, it doesn't place added stress your body.  Try lane swimming for a dedicated workout.  With designated areas away from other pool activities, it's a great activity for improving fitness and building endurance.

And as with other exercise, swimming comes with lots of perks.  This can include helping you maintain your weight, improving your mood and even contributing to a better night's sleep.

Fun
Regardless of your age, water can be a blast! From a refreshing jump in a lake on a hot summer afternoon to a body-shocking New Year's Day dip in the frigid ocean (yes, hundreds of people do this!), there are lots of ways to enjoy the water.

More of a pool type?  There are indoor wonderlands too: wave pools, indoor slides, climbing walls, rope swings and more to add some additional fun to swimming.

Joining a swim team or club can further add to the enjoyment.  With regular guidance and social swim meets, members not only improve their abilities, but they develop friendships both around and away from the water.
Ready to go jump in?  Whether you do it competitively or recreationally, swimming is awesome. And who knows…maybe there's a little Penny Oleksiak in you.
From learn to swim lessons to Lifeguard certification, North Vancouver Recreation and Culture (NVRC) offers a wide variety of aquatics programs for children, youth and adults.  Visit Find a Program to learn more.  Interested in swimming for fitness?  Try lane swimming at the three North Vancouver pools.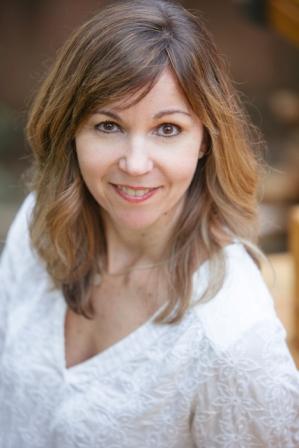 Kari is one of NVRC's bloggers and is also a busy and active North Van mom with three boys who all play hockey. 
A graduate of UBC and BCIT, she's worked in marketing and communications and now is spending more time pursuing her passion for words through storytelling and creating online content.
She is an active volunteer who loves home décor, travel, health and wellness  and watching her kids play sports.  When she's not working at her computer, she can usually be found watching Netflix or exploring the North Shore.