Our screen habits have changed dramatically over the past few years.  Between TV, computers, game consoles, laptops, tablets and our mobile phones, many of us Canadians spend up to four hours a day of leisure time on our coveted electronic devices.  That's a lot of time! It's no surprise that these sedentary periods can be bad for our long term health.  It may even lead to other issues like technology dependencies and addictions.  
Screen time is tempting, but too much isn't good.  What can we do to reduce it?
Prioritize physical activities
Long stretches of inactivity increase our risk of health issues like obesity, heart disease and diabetes.  Too much screen time also affects our brains, sleep patterns and social habits.  Without a doubt, it's important to make exercise a priority.  Endeavor to cut back on your technology habits and slot in physical activities when you can.  For example, reward yourself with screen time only after you've hit the gym or walked the dog.  If you have kids who love their Xbox, negotiate an hour of exercise before they turn it on.  Yes, you may get some groans, but it's worth it in the long run.
Reduce social media and go get social
There's lots of evidence to suggest that social media actually makes us less social.  We connect with friends on Facebook rather than face to face and we Snapchat instead of really chatting.  Too much social media can even affect our mental health.  A recent University of Pittsburg study claims that heavy social media use and the (distorted) belief that others are leading happier lives is linked to depression.  Social media doesn't equal social contact.  So put down that phone and socialize!  In addition to other perks, connecting with others fights off loneliness, engages our brain, lowers stress levels and lifts our mood.
Choose genuine hobbies
It's easy to spend our leisure hours in front of a screen.  And now, with the popularity of streaming services like Netflix, our TV behaviours and downtime have changed.  It's easy to say, "Just one more episode…" when you're on a TV marathon. In fact, binge-watching (watching two or more episodes in a single sitting) has become a popular pastime.  But if you're spending hours on a device or watching TV, it means you're giving up something else.  Pursue an activity that gets you off the couch and energizes your mind.  Regardless of your age or interests, hobbies are a great way to have fun, build self esteem and learn a new skill.  (They also make you more interesting!)
It's true, we love our screen time and can't imagine life without it.  But reducing it—even a little bit—is a key step in making a positive change in your health.  
Are you ready to get active? North Vancouver Recreation and Culture has lots of fantastic programs, services and events in your community. Visit NVRC's  Program Directory or Arts Directory to learn more.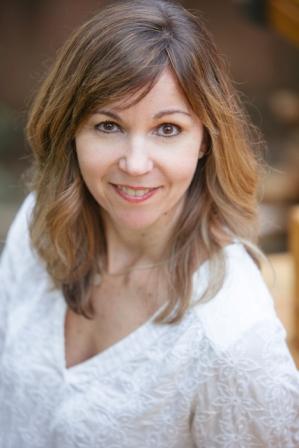 Kari is one of NVRC's bloggers and is also a busy and active North Van mom with three boys who all play hockey. 
A graduate of UBC and BCIT, she's worked in marketing and communications and now is spending more time pursuing her passion for words through storytelling and creating online content.
She is an active volunteer who loves home décor, travel, health and wellness  and watching her kids play sports.  When she's not working at her computer, she can usually be found watching Netflix or exploring the North Shore.