If you have young kids, you likely know them.  Bobs and LoLo are a popular singing-songwriting duo who have been enticing pre-schoolers (and their parents) to sing and dance to catchy tunes for 15 years.
These Vancouver-based entertainers, who have been nominated for four previous JUNO Awards, are up for Children's Album of the Year again at this year's JUNO show.  (By the way, the JUNO Awards, Canada's top music honours, will be held here in Vancouver on March 24th.  Be sure to tune in!)
Here are some fun facts about these adored performers:
They met at summer camp 
Growing up in Nanaimo, BC, they were both Girl Guides and first met at a summer camp on the west coast.  They both share a love of nature, devotion to music and an enjoyment for teaching children. Fittingly, their song themes focus on "connecting children to nature with music, movement and make-believe". 
"Bobs" and "Lolo" come from High School nicknames
When they started writing songs, they wanted a kid-friendly name for their musical act.  Hence, they chose these charming stage personas based on fun nicknames from their youth.  Their real names?  Robyn Hardy and Lorraine Pond.  Bobs and LoLo!
They first started performing at the Vancouver Aquarium 
Thanks to Lorraine's position as an environmental educator at the Aquarium, Bobs and LoLo launched a musical marine-themed show for young children at the popular Vancouver attraction.  Their appearances were well received and this encouragement eventually led to their ocean-related debut album called Sea Notes.
They've received oodles of accolades
In addition to seven award-winning albums, a musical DVD, a children's book, and a musical preschool series on Treehouse TV, they were recently named Canada's Favourite Kids' Entertainer in a nationwide poll by CBC Music. With their positive messages, they have also received critical acclaim from organizations like the Parents' Choice Foundation and many others.  
But the real praise?  Well, that comes from their biggest fans- the kids!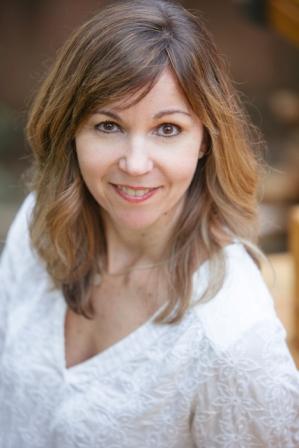 Kari is one of NVRC's bloggers and is also a busy and active North Van mom with three boys who all play hockey. 
A graduate of UBC and BCIT, she's worked in marketing and communications and now is spending more time pursuing her passion for words through storytelling and creating online content.
She is an active volunteer who loves home décor, travel, health and wellness  and watching her kids play sports.  When she's not working at her computer, she can usually be found watching Netflix or exploring the North Shore.