Ah, the holiday season. This time of year represents different things to different people.  It can be spiritually significant, a commercial extravaganza, go completely unobserved or be a little bit of everything.  Parties, decorations, music, special food- December is a festive time for sure.  But many of us also experience the stress that surrounds this big holiday.
If you're feeling the pressure, how can YOU be more joyful at this time of year?  Here are four expert-approved tips on how to have a happier holiday season.
Set Realistic Expectations
It's easy to fret about everything that needs to be "perfect" this month. But this usually means we set ourselves up for disappointment if our expectations aren't met. TV shows, movies and magazines all depict carefully edited (and not actually real!) holiday spectacles. Decide how you want to focus your time and energy and let everything else go.  My guess is hand-folding dinner napkins into swans probably won't top your list.
Show gratitude 
Studies reveal that showing gratitude brings substantial benefits for both our mental and physical health. According to the University of California, there are two key components of gratitude: 1) we affirm the good things we've received, and 2) we also "acknowledge that other people…help us achieve the goodness in our lives." So take this holiday time to reflect on what you're thankful for- it will improve your level of happiness. 
Create lasting experiences
Break out the board games, attend midnight mass or watch your favourite holiday movies.  It's true, research also confirms we get more joy from experiences than possessions.  If you love the outdoors, dodge the mall and go appreciate the beauty of nature in winter.  You're more likely to remember a family snowshoe than the gift you received under the tree.  (And don't forget to snap a picture so it will live on.)
Enjoy the moment 
Stress arises when we worry about the future or fixate on the past.  Make the effort to put aside everything you think you need to accomplish and live in the moment.  Unplug your devices, put down your shopping list and just be present in what you're doing. (Yes, that can include eating the delicious food in front of you!)  Practicing mindful activities is good for you and lifts your spirits.
Slow down and take in the special sights, sounds and smells of the holiday season.  It comes but once a year, so make it a happy one.
Be sure to read North Vancouver Recreation & Culture's Active Living Blog regularly for health and wellness information.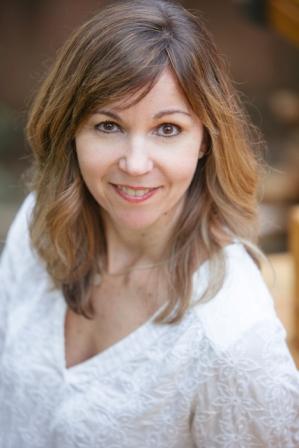 Kari is one of NVRC's bloggers and is also a busy and active North Van mom with three boys who all play hockey. 
A graduate of UBC and BCIT, she's worked in marketing and communications and now is spending more time pursuing her passion for words through storytelling and creating online content.
She is an active volunteer who loves home décor, travel, health and wellness  and watching her kids play sports.  When she's not working at her computer, she can usually be found watching Netflix or exploring the North Shore.