Have you thought about your brain's health lately?  Like our body's health, our brain health is important too.  It ages just as we do (in fact, our brains shrink!) and our cognitive skills weaken as we get older.  
While we can't avoid mental decline altogether, there are things we can do to keep this complex organ as sharp as possible.  Here are four:
Get regular exercise
Does this one surprise you? Interestingly, individuals who are in better shape can have better brains.  Physical activity increases blood supply, nutrients and oxygen to the brain.  And the good news is that it's never too late.  Studies show that elderly or sedentary people can still improve their cognitive functioning by exercising. 
Follow a nutritious diet
Good dietary choices not only help your brain perform better, but healthy food may also slow memory deterioration.  Steer away from high calorie empty foods and choose nutrient-rich options.  Pick colorful fruits and vegetables that are packed with antioxidants - vitamins and minerals that help protect you from many diseases including Alzheimer's.
Do stimulating activities
While the New York Times crossword puzzle may be daunting, there are a variety of ways to challenge your brain and keep it fit.  Certain pursuits like reading a book, learning a new language, playing a musical instrument or even changing up your routine can engage your brain and reverse cognitive decline.
Be social
It's true - connecting with others is great for our brain.  Social contact engages the part of the brain involved with attention and memory. Socialize with friends, family or co-workers on a regular basis.  (But don't forget to get a good night's sleep.  Lack of sleep can impair your memory and negatively affect your decision-making skills!)
Canadians are living longer - we've added 30 years to our lifespan in the last century.  And with an aging population, brain disorders are becoming more common. Luckily what's good for our body is generally good for our brain, so good lifestyle choices can keep both fit. Really, it's a no brainer.
Need some inspiration to keep your brain strong?  From fitness to fencing and singing to Spanish, North Vancouver Recreation and Culture has you covered.  Visit Find a Program for some great options.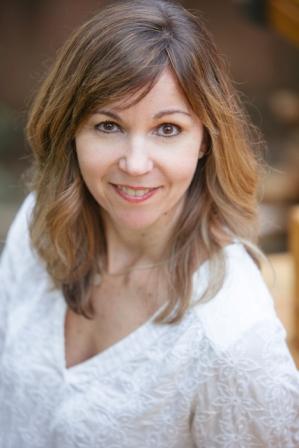 Kari is one of NVRC's bloggers and is also a busy and active North Van mom with three boys who all play hockey. 
A graduate of UBC and BCIT, she's worked in marketing and communications and now is spending more time pursuing her passion for words through storytelling and creating online content.
She is an active volunteer who loves home décor, travel, health and wellness  and watching her kids play sports.  When she's not working at her computer, she can usually be found watching Netflix or exploring the North Shore.