If you've ever witnessed preschoolers grooving to music, you can't help but smile. They obviously love the feeling of moving to the tunes we play for them.
But music and dance are much more than just fun activities for children.  In fact, it's very beneficial for preschoolers to participate in these "performing arts".  Here's why:
1. Music and dance engages the brain
Children learn new things, like sounds, words and patterns through music. And with dance, they can explore and control their body movements.  These activities are great for development and stimulate connections in the growing brain.
2. It helps cultivate communication skills
Bringing together kids with songs, rhymes and actions lets them discover how to interact and connect with others.  They develop listening and social skills that will give them self-confidence and better prepare them for school.
3. Music and Dance allows kids to express themselves
Happy, nervous, tired?  Engaging in creative activities lets kids release their emotions and express their feelings.  It's a fantastic opportunity for children who aren't yet able put their thoughts into words.
4. It helps foster physical skills 
Young musicians and dancers learn skills like balance, control and coordination.  Singing and movement is also good aerobic exercise- linked to stress reduction, physical fitness and overall good health. 
5. Music and dance contribute to creativity and imagination
With children spending more time in front of screens rather than physically playing, music and dance encourages them to be curious and imaginative.  This creative outlet can also give them opportunities to learn about other cultures through the arts.
Ballet, hip hop, jamming jazz, musical theatre and more. North Vancouver Recreation and Culture provides many fun programs for preschoolers that help contribute to their development and growth.  Visit Find a Program for more information.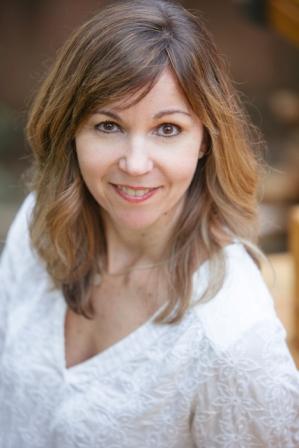 Kari is one of NVRC's bloggers and is also a busy and active North Van mom with three boys who all play hockey. 
A graduate of UBC and BCIT, she's worked in marketing and communications and now is spending more time pursuing her passion for words through storytelling and creating online content.
She is an active volunteer who loves home décor, travel, health and wellness  and watching her kids play sports.  When she's not working at her computer, she can usually be found watching Netflix or exploring the North Shore.