As a mom of three who tries her best to prepare nutritious meals, I have a secret: Meatless Mondays.  If you have a family who regularly eats meat, going vegetarian for just one day a week is a terrific way to make a healthy change without too much of a commitment.
Kale salad, cauliflower soup or parsnip ragout?   No, those won't fly.  But vegetarian pastas and bean and cheese quesadillas have been big hits.  Because it's the beginning of the week and back to routine, I've found Mondays are a great day to go meatless.  But if Mondays don't work for you, simply pick another day.
Looking for a few good reasons to go veggie?  Here are just 5:
Good for long term health
Cutting back on meat products- even just once a week- may reduce your risk of many health conditions like heart disease, cancer and diabetes.  Plus, it means you'll likely eat more vegetables so you're boosting your nutrition.
Reduces the grocery bill
Let's face it, meat is expensive.  (And yes, the more kids you have, the more it costs.)  Picking beans or lentils over beef or chicken, can lead to some impressive savings.  Put that toward your family vacation!
Better for the environment
Compared to growing veggies, producing meat uses a lot more natural resources – water, fossil fuel and land.  Reducing meat consumption conserves our global resources and helps the planet.  
No food safety worries
Ever panicked about undercooked chicken or questionable ground beef?  I know I have.  But you can ease your anxieties when you prepare tasty vegetarian dinners.
Helps maintain a good weight
Meals that include fruits, vegetables, whole grains and plant-based proteins are not only low in calories and fat, but are also quite filling—this can mean less overating.  Studies show that adults and children who follow a well-balanced vegetarian diet are generally leaner than those who choose a meat-based diet.  
Ready to go meatless once a week?  I'd suggest you try a few items that aren't too different from what you regularly serve, make sure the dishes are hearty and—this is a big one—don't advertise the meal is meatless.  Also, if there's any aversion to "green foods" in your household (in other words dark green, leafy and healthy) be sure to factor that in!  Ah, kids. 
Check out Eating Well with Canada's Food Guide for more information on meat alternatives.  Also, be sure to visit North Vancouver Recreation and Culture's Active Living Blog regularly to browse our favourite recipes and learn more about nutrition.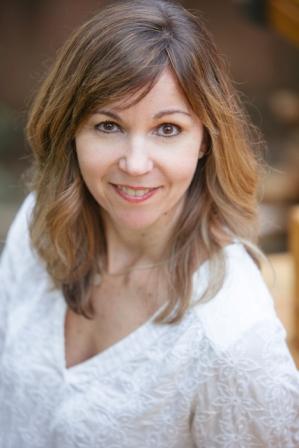 Kari is one of NVRC's bloggers and is also a busy and active North Van mom with three boys who all play hockey. 
A graduate of UBC and BCIT, she's worked in marketing and communications and now is spending more time pursuing her passion for words through storytelling and creating online content.
She is an active volunteer who loves home décor, travel, health and wellness  and watching her kids play sports.  When she's not working at her computer, she can usually be found watching Netflix or exploring the North Shore.