As many parents can attest, making time for family meals can be challenging. Life gets busy. There's work, commuting home, sports practices, extracurricular activities and a host of other commitments. Plus, we live in a time when we can fill our stomachs pretty conveniently. We certainly don't need to forage for food, as our ancestors once did. 
When we regularly eat away from the family dinner table, what are we missing out on? Lots, in fact. Studies confirm that eating together as a family is more important than ever.  Food is much more than sustenance.  Food is the catalyst for connecting with others.  
Here are 5 reasons why eating together is important for individual and family health: 
Healthier eating habits
It's true: children learn good eating habits from their parents.  Families who prepare and share food tend to have more balanced meals and include more fruits and vegetables on their plates.  This means healthier families and a generation of kids who are less likely to be overweight or obese.
Opportunity for guidance
We all know children need parental advice to help steer them though life. Dinnertime is the opportunity to be together, share stories, learn manners, develop conversation skills and resolve conflicts. Time spent together at the table, free of external distractions, can have a positive impact on a child's future decisions.    
Better academic performance
Research also shows that children who eat with their families approximately 5 times per week, perform better at school. Communicating around the dinner table can build a child's vocabulary, help them learn about the world, keep them organized and encourage them to stay on top of school.  
Opportunity to prevent problems 
Family dinners can also play an important, protective function. When time is spent with caring adults, children know their boundaries, have higher self-esteem and develop greater resilience to outside pressures. This can mean they are less likely to be bullied, feel depressed or engage in high risk behaviours. (Bonus: you know exactly where your kids are.)
Cultural identity
Sharing meals can also be an important cultural experience.  Children are able to learn about their ethnicity through food and special rituals. Preparing, cooking and serving meals gives family members a deeper connection to their background. Dishes have stories!
Yes, we're able to grab prepared meals from the supermarket or dinner from fast food restaurants when time permits. But it's important to make time to eat together as a family.  It's the together that counts. 
Be sure to check out North Vancouver Recreation and Culture's Active Living Blog regularly for health and wellness tips, fitness information and much more.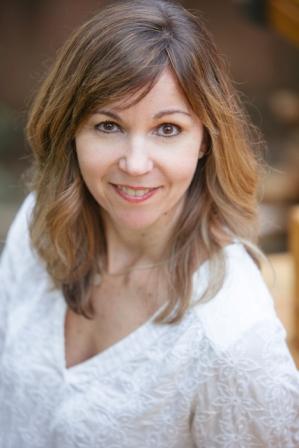 Kari is one of NVRC's bloggers and is also a busy and active North Van mom with three boys who all play hockey. 
A graduate of UBC and BCIT, she's worked in marketing and communications and now is spending more time pursuing her passion for words through storytelling and creating online content.
She is an active volunteer who loves home décor, travel, health and wellness  and watching her kids play sports.  When she's not working at her computer, she can usually be found watching Netflix or exploring the North Shore.