Simple ways to follow through and achieve your goals.
Do you know what the top New Year's Resolution is for Canadians?  According to a recent poll, number one is to "live a healthier lifestyle".
While the news is likely not surprising (other resolutions include spending more time with friends and family and learning something new), stats show resolutions can be hard to keep.  In fact, 73% of Canadians say they break them.   But a resolution can be considered a goal- and goals, particularly health-related, are important.  So if you have a wellness target for the New Year, how can you make it stick?  Here are some tips from the experts:
Set a realistic objective
Have you ever heard of a S.M.A.R.T goal?  That means your objective is Specific, Measurable, Attainable, Relevant and Timely. Therefore, your goal wouldn't be to "lose weight", it would be to "lose 5 pounds by February 15th".
Create an action plan
Decide how you will set about to reach your resolution. If your goal involves improving your fitness level, decide how you will do it.  You may engage a personal trainer for five sessions, take part in a ten-week fitness class or carve out an early morning work-out at the gym three days a week.
Write down your resolution
Studies show that writing down your goals helps you achieve them.  Post your S.M.A.R.T goal on your bulletin board, write it on a white board or note it in your phone. Consider it a contract with yourself that you can refer to.
Find someone to hold you accountable
Pick a partner or friend who can help you stay motivated.  If you want to eat better, then both of you can take a healthy cooking class or make a meal together. Connecting with someone who has a similar goal or surrounding yourself with a support network can keep you stay dedicated and driven.
Visualize the end result
Backed by scientific evidence, visualization techniques can help you achieve your resolution.  Athletes do this all the time by creating a visual representation in their minds of their future success.  For example, if your goal is to get in shape and run a 10K event in the spring, picture yourself completing it.  The mind is a powerful thing.
Let's make this upcoming year a healthy one! 
North Vancouver Recreation and Culture offer a variety of programs to help you stay active and enhance your life.  Learn more here.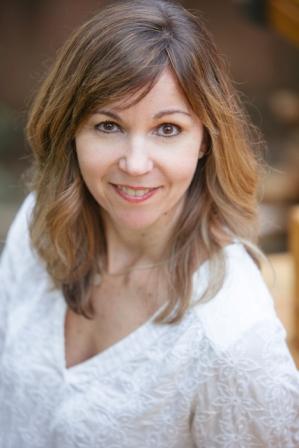 Kari is one of NVRC's bloggers and is also a busy and active North Van mom with three boys who all play hockey. 
A graduate of UBC and BCIT, she's worked in marketing and communications and now is spending more time pursuing her passion for words through storytelling and creating online content.
She is an active volunteer who loves home décor, travel, health and wellness  and watching her kids play sports.  When she's not working at her computer, she can usually be found watching Netflix or exploring the North Shore.