Ah, Spring Break. 
The fantasy of many parents: blue skies, warm sun and children frolicking on beaches.  The reality of many parents: cool temperatures, rain and mild panic about keeping kids busy during school vacation.
As a parent without exotic trips planned over the years, my palms have sweated at the very idea of Spring Break.  But as I've learned, Spring Break programs for kids are a fantastic idea.  Not relishing the thought of my children roaming freely around the house for days, I've enrolled mine in a variety of fun ones throughout the years (and I still have the treasured artwork to prove it!).
Here are my top 5 reasons why Spring Break Camps are so great: 
Opportunity to try new things
With our scheduled lives, it's often hard to fit in something new for our kids to try.  So if your child enjoys art at school, let them try a painting or pottery class.  If they adore sports, check out a basketball camp.  Spring Break is the perfect time to sample different interests without disrupting regular activities.
Chance to take a break from regular routines
I like to think of Spring Break as a mini-vacation away from the regular school routine.   They stay busy, but there's no 10:15 am recess, 1:30 pm math time or after dinner homework. Spring Break programs can work around your calendar: full day, part day or even just an hour.  Let them take a breather from daily rituals and recharge their batteries.
Reason to unplug from technology
Too much screen-time?  Spring Break camps can keep kids engaged (and happy) away from the lure of TVs, iPads, computers or phones.  Get up, get out and hit the pause button on technology.
Incentive to keep active
Programs are also a great way to stimulate your kids physically or mentally (or both) this break.  Choose a camp focused on a single activity or one that covers a broad range of pursuits including arts, games and even outings to interesting places.
Meet new friends and socialize
Group programs are also fantastic for connecting kids the same age who share common interests.  Free from any school-related social expectations, it's the perfect time to enjoy different activities and develop social skills. 
Sweaty palms?  Not to worry.  Spring Break programs have you covered.
North Vancouver Recreation and Culture offers a variety of full and half day Spring Break camps for children aged 2-12.  Visit our camps page for more information.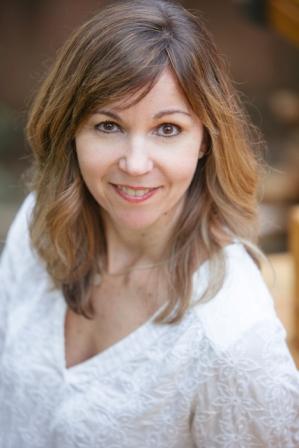 Kari is one of NVRC's bloggers and is also a busy and active North Van mom with three boys who all play hockey. 
A graduate of UBC and BCIT, she's worked in marketing and communications and now is spending more time pursuing her passion for words through storytelling and creating online content.
She is an active volunteer who loves home décor, travel, health and wellness  and watching her kids play sports.  When she's not working at her computer, she can usually be found watching Netflix or exploring the North Shore.