Whether you're preparing for your very first job or you want to gain experience in a new field, volunteering is a great move for career development.  From fundraising to food prep, or event planning to emergency response, there are lots of opportunities out there to give you a jumpstart on your job hunt.
Here are a few key reasons to volunteer:
Gain Skills and Experience
Through volunteering, you can develop abilities and knowledge you may not ordinarily be able to acquire.  If you're interested in finance, learn professional bookkeeping skills at a registered charity.  If you want to study animal care, devote some time with experts at the Humane Society.  Even if you're not making money, gaining experience in a field you hope to be employed in, can give you a distinct advantage over other job-seekers.
Build a Network
Without a doubt, making contacts in your target field is extremely worthwhile.  These individuals are not only great resources for information, but they may also help you advance your career.  When donating your time, build relationships with a variety of people. They could connect you with an employer or, better yet, they might think of you when they're ready to hire.  You never know!
Learn Local Culture and Language
Are you new to Canada?  Volunteering is a great way to get Canadian work experience while learning about the local culture.  Even if you aren't an expert in the native language, every community has a need for volunteers in some capacity.  Get to know your new neighbours and pitch-in at a charity or non-profit association that would appreciate an extra set of hands.  
Explore Career Options
Not entirely sure if you want to be teacher or a landscape designer?  Spending some time in unpaid roles lets you test the waters.  In fact, you may discover a hidden talent in a completely different field.
Build Confidence… and a Resume
If you're just starting out, volunteering is a great way to help develop a resume.  Also, if you're seeking work in a new area or have a gap between jobs, listing volunteer roles can be attractive to employers. 
Other bonuses?  You can potentially list your supervisor as a reference when you apply for a paying job.  Also, since many volunteer roles require an interview, you can also practice those important interview skills.  
How Volunteering at NVRC is great work experience
From fitness to community events, North Vancouver Recreation and Culture offers a variety of volunteer opportunities for those wishing to further their career.   
Volunteer Resources Programmer Meh Najak adds, "I'm so pleased that many of our volunteers are gaining skills in fields they wish to pursue.  One of our volunteers in the Stroke Rehab program is securing valuable experience towards his degree in Occupational Therapy. Many individuals interested in becoming lifeguards volunteer in our swimming classes.   We're lucky to be able to offer a variety of volunteer opportunities for those seeking their first job or upgrading their resume."
When you're looking ahead to employment, volunteering is a win-win for everyone.  Be sure to visit Volunteering for more information on donating your time with NVRC.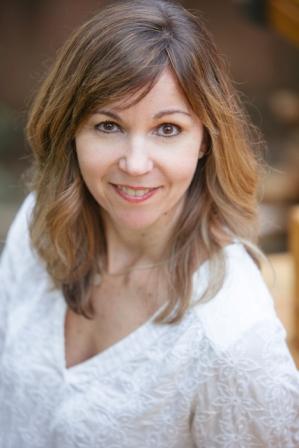 Kari is one of NVRC's bloggers and is also a busy and active North Van mom with three boys who all play hockey. 
A graduate of UBC and BCIT, she's worked in marketing and communications and now is spending more time pursuing her passion for words through storytelling and creating online content.
She is an active volunteer who loves home décor, travel, health and wellness  and watching her kids play sports.  When she's not working at her computer, she can usually be found watching Netflix or exploring the North Shore.