How viewing art affects us positively.
Have you ever considered art as a brain booster?  Well, great news, it is!  Activities like visiting the art gallery, attending live theatre or a pausing to appreciate public art all stimulate our brains.  
As someone who enjoys all these pursuits, I was pleased to learn that observing art (you don't even need to create it!) is good for keeping this important organ fit. 
Experiencing art can be impactful. Recently I was moved after visiting the visually stunning Murakami exhibition at the Vancouver Art Gallery. I also saw the influence of live performance when I chaperoned a grade 6 class to Centennial Theatre for a play a few weeks ago.  Truth be told, I was nervous about student concentration levels, but they were enraptured. (And so was I!)
What does viewing art do?
Gives us joy
According to research from the UK, gazing at artwork you like increases blood flow to the brain by up to 10%.  This important organ sets loose hormones to make us feel happy.
Relieves stress
Art let us live in the moment and set aside our daily pressures. In fact, taking the time to appreciate art can lower the concentration levels of the stress hormone cortisol in our bodies.  
Improves our cognitive skills
Connecting with the arts signals our brain to be open to learning.  Interestingly, studies show that arts-related field trips improve the critical thinking skills of children. 
Makes us more attentive
Living in a digital age, many of us have developed shortened attention spans.  But art can engage us and hold our interest for longer periods of time.
Activates our imagination
Art exposes us to remarkable imagery.  It stimulates thought, encourages creativity and makes us see the world differently.
Makes us feel
Stunning paintings, perplexing sculptures or controversial theatre.  Whatever the medium, it has the power to spark emotions. 
So next time you're off to experience art, remember you're boosting your brain. 
From galleries and theatres to public art displays, the north shore is home to a range of arts opportunities that contribute to the vibrancy of our community.  Visit NVRC's website for more info.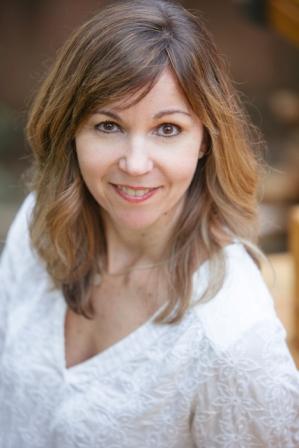 Kari B.
Kari is one of NVRC's bloggers and is also a busy and active North Van mom with three boys who all play hockey. 
A graduate of UBC and BCIT, she's worked in marketing and communications and now is spending more time pursuing her passion for words through storytelling and creating online content.
She is an active volunteer who loves home décor, travel, health and wellness  and watching her kids play sports.  When she's not working at her computer, she can usually be found watching Netflix or exploring the North Shore.