I have heard the term physical literacy in passing but I wanted to learn more about what it is and why it is so important for our overall health. With help from North Vancouver Recreation and Culture (NVRC) staff, I was able to learn more about physical literacy and come up with a list of helpful information that I think everyone should know.
What is physical literacy? It is the motivation, confidence, physical competence, knowledge and understanding to value and take responsibility for engagement in physical activities for life. Physical literacy is a lifelong journey that is essential to an active, healthy life. 
Movement skills are life skills
Learning how to move and be active when you are younger sets you up for a heathier future. We all live in our bodies so it is important to learn about physical literacy in order to stay active and healthy. 
Physical Literacy is good for your brain, spirt, and body
Good for your brain: Movement helps develop the brain and improves self-regulation, concentration and memory.
Good for your spirit: When you move regularly your emotional wellbeing is positively affected. You are also less likely to suffer from stress, anxiety and depression.
Good for your body: An active lifestyle decreases your risk for cardiovascular disease, cancer, osteoporosis, type 2 diabetes and obesity.
Motivation, Competence, Confidence
Even though Canadians are well educated about physical health, statistics still show that many Canadians lack motivation, confidence, and competence to be active enough to achieve the health benefits from play.  We need to focus on developing the mind and the body. Movement skills should be learned like the ABC's. 
ABC's 
The ABC's - Agility, Balance, Coordination and Speed are the foundation skills that underpin physical literacy. These ABC's break down movement into basic skills can be refined and developed just as if you were learning to read or do math. Along with the ABC's there are three other pieces of movement vocabulary to consider:  body awareness and control (coordination); locomotion and movement skills (skipping); and object manipulation (kicking). 
New environments, more learning 
Practicing activities in different places or on different surfaces allows the brain to develop new pathways and allows the body to learn how to respond in a variety of environments. These environments include water, snow, ice, indoor, outdoor, etc.  Other activities wtih different environments that can help build skills include gymnastics, trampoline  and land sports. 
PL4U Network 
Physical Literacy for You (PL4U) is a network of organizations dedicated to the promotion of physical literacy in North Vancouver.

Objectives:
• To increase the awareness of physical literacy and its benefits within the community of North Vancouver
• To increase collaboration between organizations to increase our impact in the community
• To support organizations, through education, to adopt physical literacy.
North Vancouver Recreation and Culture (NVRC) are strong supporters of physical literacy and a lot of the programs they offer reflect this. The NVRC plans to continue to promote and encourage physical literacy like they have done for years. 
 
Check out these sites for more information on physical literacy: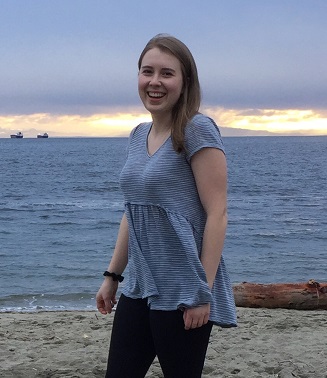 Cassie B. 
A native of North Vancouver, Cassie is in her final year of the Communications Program at Capilano University. While completing her degree, she has been working for 93.7 JRfm and 102.7 THE PEAK radio stations and been an active volunteer in her community.  Cassie loves living in Lynn Valley, surrounded by nature yet close to the City.