The family that plays together, stays together.
Ever since our kids were little, we've made it a priority to walk and swim, and hike and ski, as a foursome. When we lived in Calgary this meant strolls along the Bow River that graduated into day hikes in Banff or Kananaskis Country. Now that we live in B.C. it means making time to kayak on Okanagan Lake, hike in Lynn Canyon in North Vancouver and, when the snow flies, downhill ski at Big White, Sun Peaks or Whistler.  
Having fun adventures together strengthens relationships and builds memories. It's also a great way to model an active lifestyle to your kids. As obesity rates rise in both adults and children, making movement a part of your family's lifestyle is important. Keep in mind, too, the Canadian movement guidelines for kids (ages 5-17 years) include 60 minutes of moderate to vigorous physical activity each day, while adults should be getting at least 22 minutes a day in bursts of 10 minutes or more.
Yes, it would certainly be easier to stay at home, each of us glued to a screen, but that's not very healthy. (And here's my argument if you say you don't have time for physical activity as a family—how many hours do you spend online or watching TV in the evening and on weekends?) With that in mind, here are some ideas for fitting in physical activity as a family that don't take a lot of time or cost a fortune.
Swim
Jumping into a pool and splashing around can be a year-round activity thanks to public pools. NVRC offers regular public swim sessions at four of its community recreation centres; in fact, there are public swims every day! Life jackets, noodles and fun floatables are supplied. Check out the wave pool and spray features at Karen Magnussen, slip down the water slide at Harry Jerome or try the rope swing or hamster ball inflatable at Ron Andrews. If you want your kids to learn water safety and become better swimmers, the facilities run swim lessons, too.
Walk the dog (or just walk the neighbourhood) every day
Some of our best family conversations happen on short dog walks around the community. This activity has the added bonus of imparting a bit of responsibility on the children—they take ownership of exercising our four-legged family member, and picking up her poop! Walking the 'hood makes for a friendlier community too—we've met some of our neighbours this way.
Ice skate
If you don't have a community rink (or a local frozen pond), drop in to a public ice skate or family skate at one of the NVRC's rinks. Skate aids and strollers are even permitted on the ice during the family skate sessions.
Go for a hike
The weekly Saturday morning hike announcement is usually met with groans, but once we're on the trail the kids soon forget the video game or Instagram post they left behind. A good strategy to endear hiking to your kids is to make it fun (and not too challenging). In the summer we choose trails that are bursting with berries, from tart thimbleberries to sweet Saskatoon berries. Or we pick a hike that leads to a pretty viewpoint (Quarry Rock), a swimmable beach (Mystery Lake) or an impressive waterfall (Lynn Canyon). 
Dance, dance
When our kids were little, the impromptu kitchen dance party was a fun way to burn off energy and get moving while introducing our children to the wonders of 80s music. They soon learned our dance moves need some work! Fortunately, NVRC offers a wide range of dance programs for all ages including ballet, hip-hop, ballroom and more. There are even parent participation programs for younger kids too.
Have fun in the snow in winter
Sledding at a local park, or building a snowman or snow fort, are joyful ways to bond during winter. If the snow isn't staying on the ground at sea level in North Vancouver, you can always head up to Mt. Seymour or Grouse Mountain to go tobogganing or snow tubing, or to try snowshoeing (if your kids can walk, they can snowshoe!). 
Try something new
Learning a new sport or skill together is another great way to bond. Head to a local tennis court with rackets and some balls, rent kayaks at Deep Cove, shoot hoops or learn to play badminton. Check out the open gym drop-in and family badminton drop-in schedules at NVRC centres. 
We all know the family that plays together, stays together and grows closer. Physical activity is good for everyone!
Sources
Canadian children movement guidelines
Canadian adult movement guidelines 
Obesity rates, Canada increase 
Lisa K.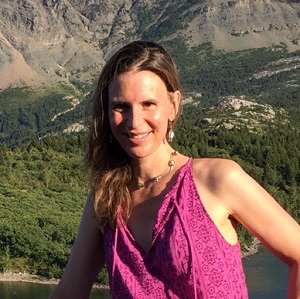 Lisa is a B.C.-based journalist who writes about health, parenting, travel, outdoor adventure and cocktails. Formerly a lifestyle reporter at the Calgary Herald, she is now a freelance scribe for a variety of publications including WestJet Magazine, Best Health, BCAA Magazine, Today's Parent and Just for Canadian Doctors/Dentists, as well as Postmedia newspapers.