Andrea Superstein is a vocalist, composer, arranger, and music innovator. Since her debut performance at the 2010 Vancouver International Jazz Festival, "Super" has been nominated for a Galaxie Rising Star award and played numerous shows with other Canadian jazz luminaries. Currently, she is NVRC's musical Artist in Residence. Read on to find out about free music workshops and an exciting new project Super has in store for the community!
Free music workshops 
Andrea "Super" Superstein will be bringing her vast creative talent to our community with two upcoming music workshops. The workshops are free but advance registration is required as there is a maximum of 10 participants. Register early!
1.    Deep Listening Workshop (16yrs+) – Fri, Oct 22 6:30-8:00pm, Delbrook Arts & Crafts Studio
Music is a common backdrop to our lives. It's often played in the background as we shop in stores, ride in cars, and dine in restaurants. But when you stop and really pay attention to a piece of music, it can change you physically and emotionally. Deep listening can be a healing experience, slowing down the mind to tap into deep creativity. 
Come out and be guided through a deep music listening experience! No materials needed. Just come and enjoy! 
Register online or call 604-987-7529 with course code: 118338.
2.    Blues Workshop (8yrs+) – Sat, Nov 27 4:00-5:30pm, Delbrook Maple Room
This workshop will cover a brief history of musical styles, demystify music making, and invite participants to create music in a fun, informal setting. Write, compose, and perform! All for the joy of creativity. Children 8-12yrs must be accompanied by an adult.
No materials needed. Just come and play! 
Register online or call 604-987-7529 with course code: 118340.
Every Little Step is an adventure 
Until the pandemic hit last year, Andrea "Super" Superstein had been busy in her music career, playing successful cross-Canada shows and appearing at jazz festivals in Western Canada. 
But in early 2020, all live performances were cancelled and projects put on hold. 
"I was uprooted and very lost," remembers Super. She describes not being interested in much and not knowing what to do next. She ended up quitting her longstanding job as a music teacher. "It was probably the worst time to quit and become a freelance musician but I did it anyways. It sounds so cliché but things started falling in place – with that first step."
She applied for and received a grant from the Canada Council for the Arts (CCA) to record new music. And she was accepted to be an Artist in Residence for North Vancouver Recreation and Culture (NVRC), although it had to be delayed because of the pandemic. 
While she waited for the world to re-open, Super turned to music for solace. Last summer, on a camping trip in the Kootenays with her family, she wrote a new song. "I felt a real sense of release," says Super, "and that kick started the impulse to create again."
With the support of the CCA grant, she reached out to other musicians she admired and invited them to collaborate with her. "I was so lucky to receive financial support which allowed me the freedom to pursue my music." Six musicians (vocals, piano, drums, guitar, bass, and percussion) came together from British Columbia to Prince Edward Island. "It was amazing. Everyone was hungry to work and the band came together to develop this new project. We couldn't rehearse together, but we found a way around that."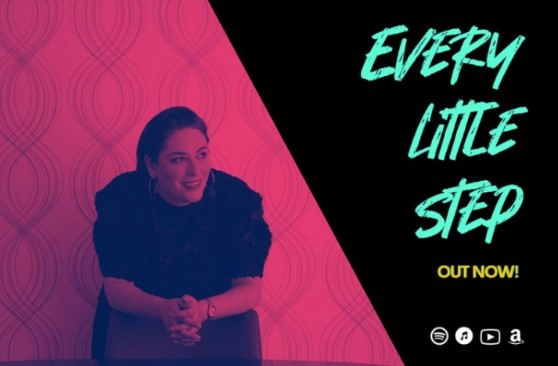 Each musician was assigned a part and recorded themselves in their respective home studios. They forwarded their parts to Super, who worked with a producer to compile the pieces. "It was a homegrown project in the true sense of the word. It was really fun. And it also taught me to let go in order to move forward, to trust other artists to interpret the work." 
Every Little Step is the funky and beautiful result of this cross-country project, a collaboration in isolation. Released earlier this year, the single is available at andreasuperstein.com.
Oh, Mother! – NVRC Artist in Residence Project 
Despite a one-year delay, Super is excited about her new project in progress as part of her NVRC Artist in Residence program: "I am so grateful to the NVRC for having faith in my vision for this new project." 
Still in its nascent stage and tentatively titled Oh, Mother!, Super has plans for a multimedia show that will combine storytelling, sound and video recording with live theatre. It is an ambitious project that will include voices from our community. 
Super is in the process of interviewing dozens of mothers in North Vancouver spanning multiple generations, cultures, and backgrounds. The experiences of motherhood vary widely, from number of children to pregnancy loss, postpartum depression and the experiences of single/step/non-hetero/non-binary mothers. Super wishes to highlight the varying experiences of motherhood and, at the same time, locate the commonalities in the diversity. Super is using video and voice recording to capture the different voices of our community, and she is writing music based on some of the conversations. 
"This is an intimate project and I want to share as many of these incredible real stories as possible with a live audience," says Super. "Think concert plus theatre. Anyone who enjoys live music and plays will love this." 
Super hopes to bring the show to life in late 2022 or early 2023. She is planning to hold open rehearsals to the public this November at Presentation House Theatre. More details to come for this exciting project!
To find out more about Andrea Superstein, and listen to her gorgeous vocals and compositions, visit andreasuperstein.com and instagram.com/andreasuperstein.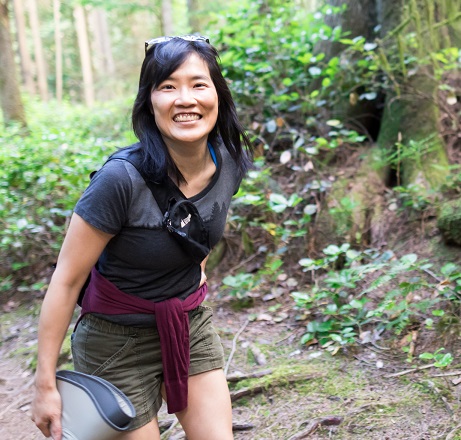 Wiley Ho.
A long-time North Vancouver resident, Wiley works as a technical writer and is the current newsletter editor for the North Shore Writers' Association. She spends her free time reading, hiking and discovering new things to try at North Vancouver Recreation & Culture!