Great links to arts and culture experiences and learning.
For many of us, pursuing our hobbies, learning necessary new skills, finding time to do something we have dreamed our whole lives of doing, or simply spending more time with our loved ones, are not easy tasks when we are working every day.  But now, for those who are home and not working due to the pandemic, this is YOUR chance. Grab it!
Sometimes, it's a headache having to navigate through all the links and websites that pop up on your computer or phone minute by minute. They want your attention. They want to sell you this or that. As an artist and mom, I thought I'd offer a little help by putting together a list of internet links to materials and information that might be useful to you in different areas of the arts.
Arts Experiences and Tutorials  
The arts are my professional focus and main interest – maybe it's the same with you. Many artists are reaching out to their communities and viewers online in this time of home isolation by posting tutorial videos – there are thousands of them! I've chosen a few examples to help you get started on your at-home activities and projects. I'm hoping there will be something here to inspire you! 
You'll see the arts links below. But you'll also see other links. If you are a parent "stuck" at home, you might begin asking yourself, how can I cope with my children's stresses and vulnerabilities on top of my own? How can I organize our lives at home in ways that enhance the health of both the mind and the body? For inquisitive parents and children, I also offer links here to interesting articles that contain excellent advice and a wealth of valuable strategies. 
The  websites,  articles, and tutorial videos listed are not only for the students in my Dance, Musical Theatre, and Arts and Crafts classes and camps, all of whom I miss teaching very much right now. I hope the information here will be of interest to everyone! 
This is a time to stay safe and be creative at home.This information is for adults and children, for readers and writers, for visual artists and performers, for crafters and musicians, instructors and students – for everyone like you and me who likes to explore creative processes or to stay connected with likeminded people. I hope you'll develop your existing interests and skills and maybe gain new ones! 
For All Artists
Arts and Culture
Visual Arts and Crafts
Adults
Drawing, Painting, Sculpting: 
Free online courses in drawing, painting, and sculpting – Beginner's School
Photography classes online 
Macramé: 
Children and Youth
Drawing and Painting:
Macramé:
Friendship Bracelets:
Dance
Adults
Children and Youth
Theatre and Performing Arts
Adults
Children and Youth
Music
Adults
Children and youth
Creative Writing
Adults
Master-classes for writers:
Children and Youth
Articles for parents and children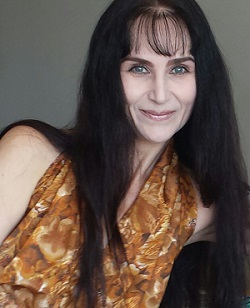 Svetlana Ischenko (or "Lana" as the students call her) is a poet, translator, stage actress, artist, visual and performing arts instructor who has taught classes at the North Vancouver Recreation and Culture Commission since 2004. Wikipedia: https://en.wikipedia.org/wiki/Svetlana_Ischenko