At 85 years of age Barrie Street knows a thing or two about fitness and healthy aging.  He's participated in team sports most of his life, as both a player and a coach and has travelled to more than 50 countries around the world.  He loves to share his wisdom and experience with others through his actions and through his website.
Barrie started marathon running at age 45, and within a year of that was competing in triathlons.  When he retired from a fulfilling 31-year career as a high school math teacher in 1994, Barrie continued to tutor students, while focusing on his other passion – staying fit.  
"I want to inspire others to stay healthy and active as they age," Barry explained.  "The benefits of regular exercise are incalculable – improved quality of life and physical condition, more energy and zest for living, better sleep and mood improvement, not to mention a healthier outlook on life."
North Vancouver Recreation & Culture has been a big part of Barrie's fitness journey, as it was here that he learned to swim, run, and play tennis.  "I was blessed with so many qualified and inspiring NVRC staff," he said.  "Each provided a unique perspective on the activities they taught me to do safely and competently.  I've been a member of NVRC for more than 40 years and still enjoy the programs and facilities available there."
An amazing role model
Barrie's passion for sharing knowledge is evident on his website where he started blogging six months ago.  Here you will find a range of information and insight to start and maintain a fitness regime, along with his personal inspiring stories.  Not all of them fitness focused.
As a volunteer, Barrie taught math to teachers in Ethiopia, Zimbabwe and Jamaica; and to children in Guatemala and Costa Rica.  He also helped build a village for abandoned children in Costa Rica.  As well, Barrie shared his passion for team sports with a black South African Township where he delivered enough donated second-hand equipment to set-up 20 teams of local children.  
When he was home Barrie climbed the Grouse Grind.  More than 2,000 times.  So far.
Overcoming obstacles
Unfortunately, in February 2020 when Barrie was out for his daily ten kilometre walk, he was hit by a car.  The impact broke ten bones in his body – a fact that would put most octogenarians on the sidelines for good.  Not Barrie.  With the help of his kinesiologist, Taylor Romanchuk, Barrie is making a comeback.  These days he is limited to daily walks, hikes and tennis.  Which puts his comeback ahead of my peak performance any day of the week!
"Barrie is a great role model for seniors who want a shining example of what aging gracefully looks like," said Taylor Romanchuk.  "You see a lot of different levels of fitness with people aged 60+ and Barrie shows that you can remain active & healthy into your golden years as long as you remain dedicated to your fitness. He is a paragon of the benefits of life-long exercise, which I hope can inspire people of all ages to never give up with their fitness and that it is never too late to work towards your health goals." 
Inspiring others to stay healthy
Barrie's commitment to staying healthy and active extends far beyond his own personal health priorities.  He also feels strongly about fitness and caring for others, which is why he is committed to building awareness for the importance of staying well.  
He is concerned about studies indicating an overwhelming majority of seniors in North America do not meet the minimum physical activity levels required to stay healthy.  Barrie believes that a sedentary lifestyle in older demographics leads to premature onset of disease and disability.  Maybe it's the mathematician in him, but Barrie is committed to changing the data by helping others stay healthy as they age.
"We are never too old to begin exercising," Barrie emphasized.  "The biggest barrier is attitude.  This can include a feeling of inadequacy, lack of motivation, fear of where to start and an inability to commit.  Anyone of these reasons can be overwhelming.  My goal is to inspire people to get started and keep going.  They will never regret it."
For further inspiration, all you need to do is checkout his website.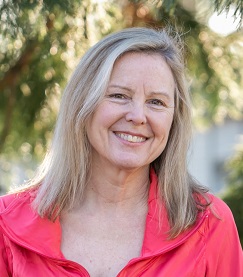 Michelle Perrault
A North Shore girl at heart, Michelle has fond memories of Saturday night skates at the NVRC ice rink (now Harry Jerome) and swimming lessons at William Griffin (now Delbrook) pool. More recently, she enjoys hiking and biking the trails of Mount Fromme and the Seymour watershed. She lives in Lynn Valley with her two adult children, two dogs and wonderful friends and neighbours.