I recently had a client, Farah, come to me for a personal training session.  She had never stepped foot in a fitness centre, barely spoke English and was quite nervous.  New people, strange looking equipment, a trainer who she had never met, who wouldn't be nervous and second guessing her granddaughter who had bought her the session for Christmas.  Farah is thankfully a pretty common client in our community centre and I say thankful because there is nothing more rewarding for a trainer than to see a client come in as Farah did and leave with a grin from ear to ear. Whether you are an expert fitness guru or have avoided fitness facilities as in doing your taxes a personal trainer can get you off on the right foot or ensure your fitness routine is still motivating you to come regularly, getting you results and not exacerbating aches and pains.  
Getting Started
Our session started with a brief chat in my office so I could get a good idea of what Farah is doing physically during the day, if she had any goals or health issues we need to know about and in all honesty, so she would not be to stressed about having a young (relatively) fit guy teach her activities that were completely foreign to her.  That being done we entered the dreaded fitness centre, Farah was a brave soul.
With my new to fitness clients I usually give them a 2 minute tour on the layout of the facility, strength versus cardio equipment, where to put her walker and how we would record her exercises on a chart so she wouldn't need to take notes.  I'm pretty sure Farah had already scoped out the building exits so I didn't need to spend time on that.  Then it was off to the recumbent bike where I showed her how to adjust the seat and start a manual program.  Once Farah was comfortable cycling I left her on her own for 15 minutes, a great opportunity for her to sit back and get a feel for the room.  I could tell from afar that she was getting much more comfortable and towards the end of her cardio session that smile was starting to form, although not from ear to ear, that will come.
We recorded her bike on the exercise chart, Farah had a little laugh at my somewhat interesting drawing of a stick woman riding a bike and then we were off to the strength portion of the program.  I took Farah through 6 exercises, again some good laughs at my lack of art skills and then I handed Farah the program sheet and off she was to try the second set on her own without me looking over her shoulder.  We met back in my office and there was the smile, you could tell she was proud of her accomplishment, what had seemed like a scary place filled with fit buff type A fitness gurus did not materialize, she made it through her session, her granddaughter would be proud, she was getting a phone call the minute she got home.  Farah even ran into a friend from her English classes.
North Vancouver Community Recreation & Culture  offers a number of great opportunities to get you into a fitness routine.  Whether you start with a Get Started Consultation, or a bit more in depth  personalized  Personal Training session, we can get  you off in the right direction.  Many of our staff are highly skilled professionals, often hold Kinesiology degrees and have worked with a range of clients from those who have never stepped foot in a fitness centre to professional level athletes.  
For more information on our fitness services and getting started with one of our trainers please check out our website or better yet, pop into one of our facilities and speak to one of our trainers.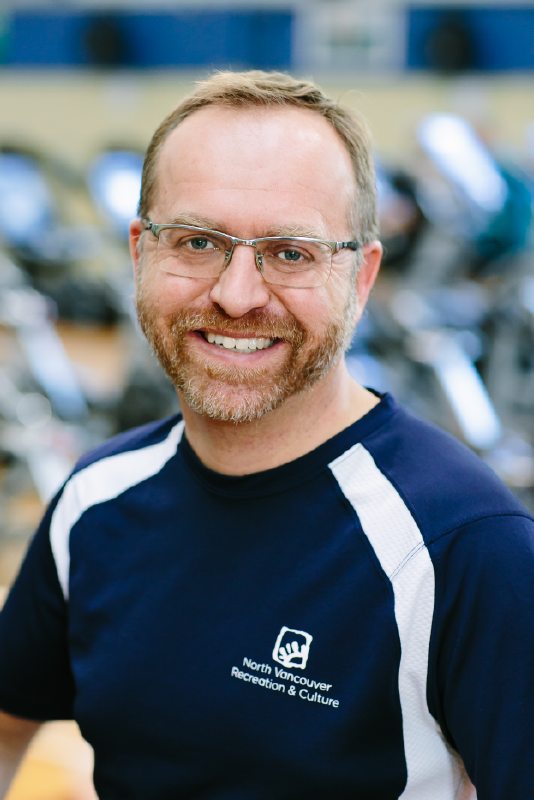 Rob W. is the NVRC's Fitness Centre Supervisor at Harry Jerome Community Recreation Centre.
He is often found cycling to wor