How art and music slow mental decline and improve quality of life.
As we – and the general population – age, we are increasingly facing age-related cognitive decline, such as memory loss, dementia and Alzheimer's Disease. While some decrease in brain function is normal as we get older, there are many things we can do to stall our decline, including regular exercise, good diet, stress management and creative endeavours. Art and music are among the best ways to keep the grey matter in fighting shape for as long as possible.
The positive impact of art on senior health
A pilot art study on art and health was conducted in 2017 in Montreal. It sought to demonstrate that engaging in art (drawing or painting) increases wellbeing and quality of life in healthy seniors. The study involved 150 healthy adults with an average age of 71.6. After three months, participants reported improved sense of wellbeing (better mood), quality of life (satisfaction) and health (more vigour). The pilot project was so promising that in 2019 a large international study will be undertaken by more than ten research institutions from Canada, US, Switzerland, France, the UK, Japan, Israel, Australia, Singapore and Taiwan, in the aim to make museums and art galleries partners in creating positive public health outcomes. 
Making art has great benefits, including:
Relieves stress – decreases cortisol 
Elevates mood – increases dopamine, "the feel-good neurotransmitter"
Promotes creative thinking and problem solving – promotes new connections between brain cells, improving neuroplasticity 
Boosts focus and sustained concentration 
Helps with self-esteem
Lessens burden on caregivers
All forms of visual arts and crafts have been shown to help, such as: drawing, painting, photography, pottery, textiles and woodworking. Researchers believe that making art has huge potential for improving mental health and longevity. Even for patients with advanced dementia, simply viewing art can increase feelings of empathy and love.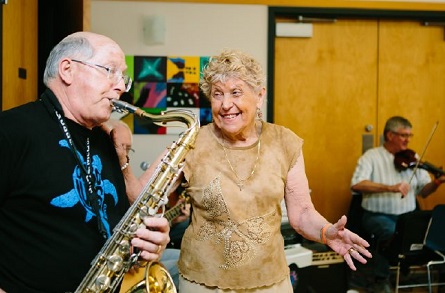 The benefits of music on memory
"The past which is not recoverable in any other way is embedded, as if in amber, in music. And people can regain a sense of identity." — Oliver Sacks
Possibly the most promising therapy of all for sufferers of degenerative brain disorders like dementia and Alzheimer's Disease is music. Music, especially familiar music, has the ability to evoke strong emotions and memories. 
Even for people with advanced dementia (loss of memories and even language), music has the ability to unlock old memories. When played music they once knew, especially songs they used to sing, Alzheimer's patients will start to smile, sometimes keep time and even start to hum or sing. Music has been shown to lower agitation, improve mood and return one's identity to dementia patients.
Some remarkable benefits of music for the brain include:
Evoking memories – music familiar to the listener has the power to bring back feelings and emotions
Increasing social interaction – singing or playing music reduces isolation by increasing interaction with others
Musical aptitude and music appreciation remain after other abilities fade – many advanced Alzheimer's patients will still be able to hum and sing along to familiar songs!
Improving mood and lowering stress – listening to music requires little mental processing, and allowing patients with advanced dementia to enjoy the experience
Singing boosts brain activity
There has been significant scientific research on the health impact of singing on the brain. Data suggests that while listening to singing is good for the brain, actively singing is even better. Studies done on patients with moderate to severe dementia showed that singers scored significantly better than listeners for cognitive ability and life satisfaction. 
The benefits of singing on mood and mental facility are so powerful, Alzheimer's societies around the world encourage participation in choirs and other group singing sessions. Singing is free and a wonderful way to connect with others. 
Make some art and music today
If you regularly make art or music, keep going! You are doing wonders by exercising and challenging your brain to stay agile. 
If you would like to get started (for yourself or someone you love), the NVRC offers numerous art and music programs to get the creative – and joyful – juices flowing. Browse the NVRC
Leisure Guide
for art and music classes. 
In North Vancouver,
Silver Harbour Seniors Activity Centre
has also partnered with the Alzheimer Society of BC to offer
Minds in Motion
, which provides people with Alzheimer's and their caregivers a welcoming space to enjoy light exercise, activities, games and social time. 
Parkgate Community Services Society offers
MyParkgate BREAK
 at Parkgate Community Centre.  It's a social-recreational program for seniors living with the effects of early to moderate dementia. The program is offered twice a week and provides care and curriculum with respite time and support for family caregivers.  Program activities include art therapy sessions, laughter yoga, brain games, a meal break for socializing and sharing stories and out trips.
Sources:
Positive effects of art on seniors 
Singing and memory 
Music and alzheimers 
Why music boosts brain activity in dementia patients 
Alzheimer intergenerational choir and UVic research
Music and the brain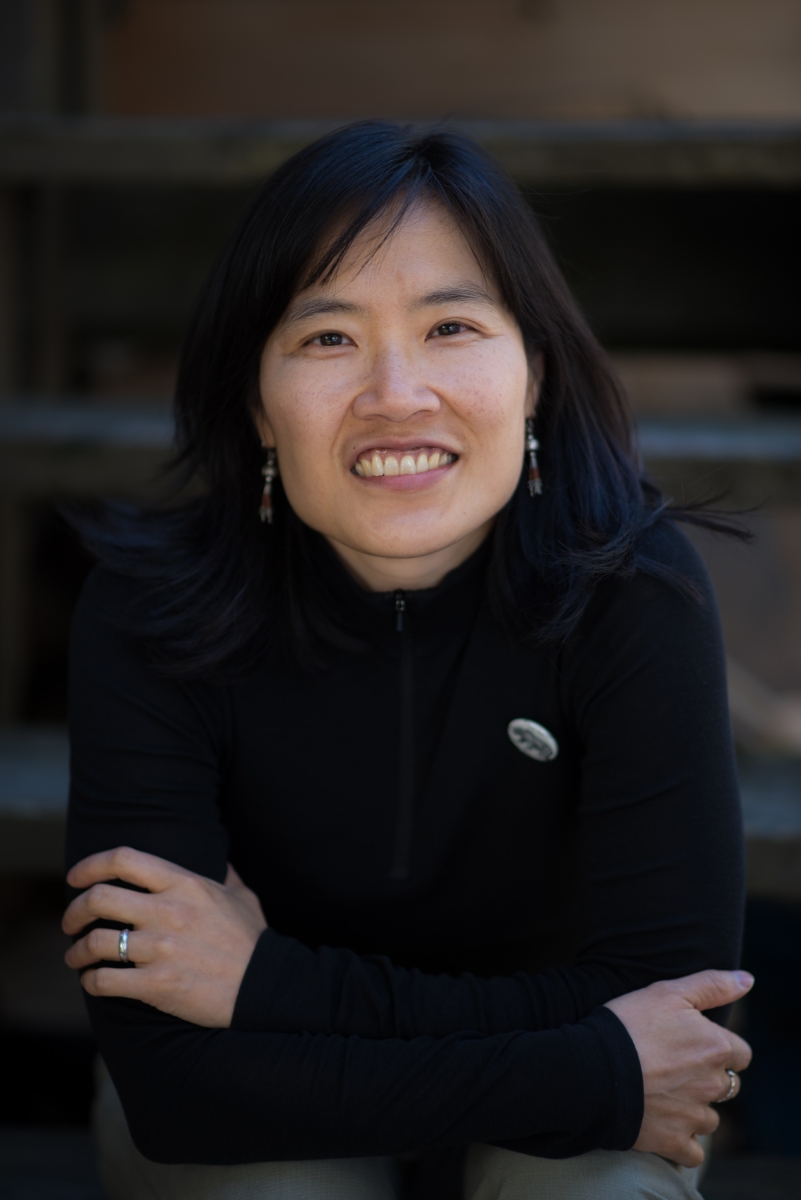 Wiley H.
Wiley is a long-time North Vancouver resident. She works as a technical writer and is the current newsletter editor for the North Shore Writers' Association. She spends her free time feeding her twin passions of creative writing and hiking. She recently discovered a potential third passion - the pottery studio at the Delbrook Community Recreation Centre.