It's long been established that physical activity improves cardiovascular, bone and muscle health. In the last two decades, science has also been studying the effects of exercise (or lack thereof) on the growing brain.
Kids need exercise for optimal brain development
Mounting data shows that aerobic exercise increases levels of brain-derived neurotrophic factor (BDNF), a substance necessary for brain cell growth, stimulates the birth of new neurons and enhances brain plasticity (ability of brain to change neural pathways). Research shows that exercise improves:
Thinking and learning 
Attention and focus (corelates with higher academic achievement)
Emotional regulation and self-control (stress management)
Memory and problem-solving ability 
Self-esteem and self-worth 
Worryingly, however, the 2018 ParticipACTION Report Card for Children & Youth finds only 35% of 5-17 year-olds are getting their recommended physical activity targets, with an overall physical activity score of "D+" and a
physical literacy
score of "D".
The 24-Hour Movement Guidelines
According to the Canadian Society for Exercise Physiology, an organization dedicated to public health, "For optimal health benefits, children and youth (aged 5–17 years) should achieve high levels of physical activity, low levels of sedentary behaviour, and sufficient sleep each day".
The organization came up with the 24-Hour Movement Guidelines:
Sweat - 60 minutes per day of moderate to vigorous exercise is recommended with muscle and bone strengthening activities 3 days per week
Step – structured and unstructured physical activity every day
Sleep – uninterrupted 9-11 hrs for 5-13 year-olds and 8-10 hrs for 14-17 year-olds
Sit – no more than 2 hours per day of sedentary behaviour (e.g. recreational screen time and prolonged sitting)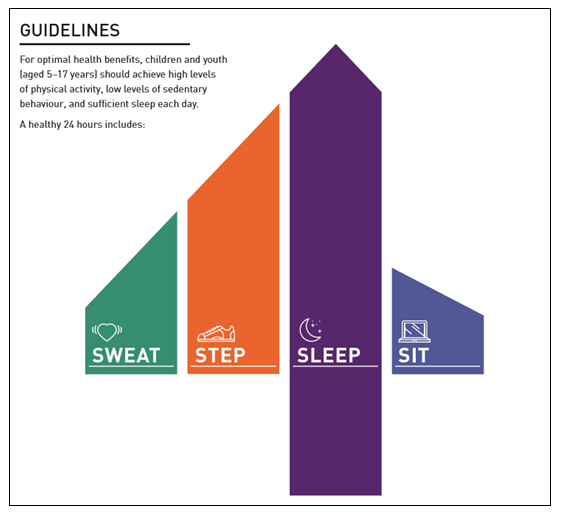 ©2016 CSEP/SCPE
Tips to get your kids moving
The best way to encourage more exercise is to make sure your kids enjoy physical activity. Here are a few suggestions to incorporate more movement into their day:
Let young children explore and experiment with movement – see previous blog on The Importance of Adventurous Play
Get up and dance – turn on some music and bust out some moves. The accompanying laughter adds to the fun!
Wrestle and horse around – there is no better exercise than to combine physical activity with play
Go for a family walk after dinner – there is no better encouragement than positive modeling and a post-dinner walk is a relaxing way to connect while aiding your digestion
Encourage kids to try different sports – exposing kids to a variety of sports and physical activities develops their physical literacy, better fitness and durability, and decreases over-use injuries and boredom
Find new activities in the latest Leisure Guide. NVRC offers a huge array of active programs (sports, dance and summer camps) for kids to discover their favourites and to have fun while they stay active for life! 
Sources: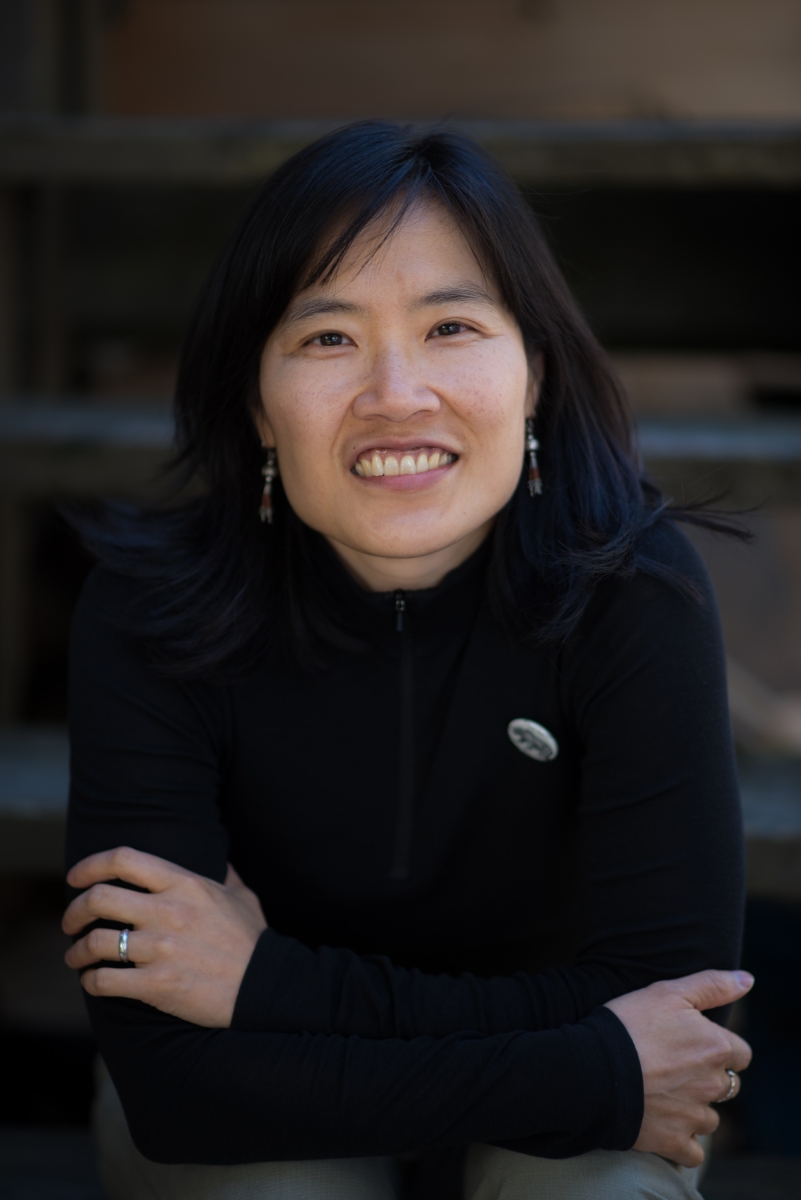 Wiley H.
Wiley is a long-time North Vancouver resident. She works as a technical writer and is the current newsletter editor for the North Shore Writers' Association. She spends her free time feeding her twin passions of creative writing and hiking. She recently discovered a potential third passion - the pottery studio at the Delbrook Community Recreation Centre.