Why and How We Celebrate in North Vancouver.
This July 1st, Canada will celebrate its 152nd birthday. Take a few moments to reflect what Canada means to you and why we should celebrate. For me, it's about diversity and inclusivity, two powerful ideals every country should aspire to – and great reasons to celebrate Canada.
What Canada means to me
My family immigrated to Canada when I was eight years old, which makes me a first generation Canadian. I was very proud the day my family and I were sworn in as Canadians. I remember looking around the ceremonial hall at the other new Canadians and marveling at the diversity of races and cultures. I knew then that I was in a safe and welcoming place. Today, almost four decades later, I cannot imagine calling anywhere else my home.
Why Canada is wonderful
A few years ago, Maclean's compiled an exhaustive list of why it's great to be Canadian. This list included longevity (Canadians live an average of 2 years longer than the global average), political and economic stability, publicly funded healthcare, clean and beautiful landscapes, protected wildlife and parks, great access to education, Canadians being truly nice and – my favourite – Canadians enjoy more personal freedoms, including freedom of religion and expression, social tolerance and human rights. It's little wonder that Canada is consistently rated among the top places to live in the world. 
What about you? What do you love about Canada?
Celebrations on the North Shore
Numerous Canada Day celebrations are planned across the country. Here, on the North Shore, we have plenty of parties to choose from, including:
Don't forget to wear your red and white, and go out and celebrate Canada Day! Happy Birthday, Canada!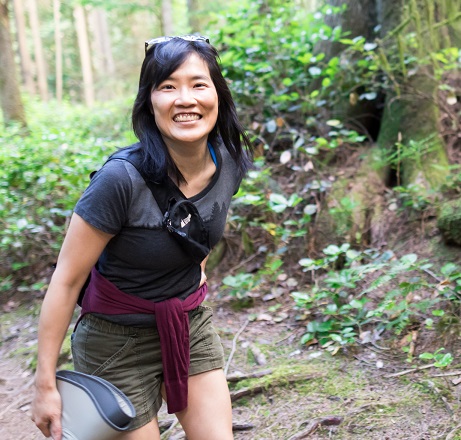 Wiley H.
Wiley is a long-time North Vancouver resident. She works as a technical writer and is the current newsletter editor for the North Shore Writers' Association. She spends her free time feeding her twin passions of creative writing and hiking. She recently discovered a potential third passion - the pottery studio at the Delbrook Community Recreation Centre.