March is soon to be upon us again, and with it, the magical celebration of all things Irish - St. Paddy's Day! In partnership with NVRC, Centennial Theatre is celebrating the luck of the Irish in style with a very special performance from Canada's own Tiller's Folly. The iconic celtic folk band will add two members to their lineup for the March 17th concert, and will be joined by the amazing Haran Irish dancers, for what promises to be a delightful evening of culture, music and fun.
Why we celebrate
St. Patrick's Day is a time-honoured celebration of Irish culture which is observed worldwide, particularly in places that have a strong Irish community. The namesake of the celebration, St. Patrick himself, was a well-known Patron Saint of Ireland, but the day itself has also become a fun and exciting way to spend time with friends and family. And here on the North Shore, we love to eat, drink and be merry while enjoying Irish culture. A night with Tiller's Folly is the perfect way to do this!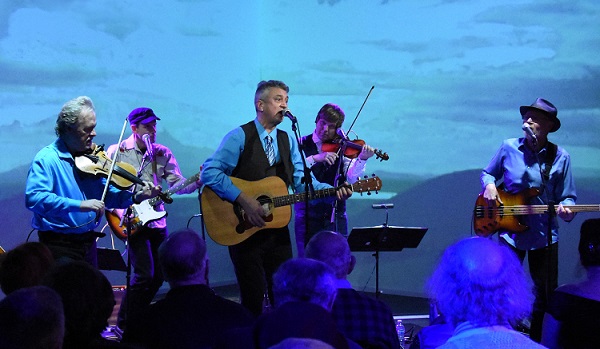 Tiller's Folly: Back to their roots
Flashback to 1997. Tiller's Folly is just starting to find its legs as a band, and even in those early stages, they manage to plow through a 17-date stint at the CNE, complete with eight Irish Dancers, two of whom immediately go on to perform in Riverdance. Now, having just celebrated their 20th anniversary as a band, Tiller's Folly is stronger than ever, and the St. Paddy's day show, according to bassist/vocalist Laurence Knight, is the ultimate culmination of their musical efforts. "We are going back to our roots with this show. This is a throwback for us", he explains, adding, "we've got some of our favourite Irish Dancers, just like we did when we first began, and we're adding two Tiller's Folly alumni from the early days. It's almost like coming full circle." One of the aforementioned alumni, Eric Reed, is from North Vancouver, which makes the location of the concert even more special. 
Special St. Paddy's Day Surprises
Hot on the heels of the band's by-invite-only 20th anniversary concert, Tiller's Folly has another trick up their sleeve for the St. Patrick's Day performance - it will serve as the official release for the DVD of the 20th anniversary show.  So, can you expect a show full of gorgeous, meticulously crafted celtic music complete with classic fiddle, mandolin, violin, guitar, vocals and more? Yes! And will you be astounded by the magical talents of the Haran Irish dancers? Indeed you will! But on top of all that, you could be one of the first to own the band's newest CD which represents an important milestone in the career of this beloved Canadian celtic folk group. 
Can't think of a better way to spend St. Patrick's Day? Neither can we! So we hope to see you there. May the luck of the Irish be with you, and don't forget to wear green!
Tickets for Tiller's Folly with the Haran Irish Dancers at Centennial Theater on Saturday, March 17 at 7:30 are $35 for adults, $29 for students and seniors, and $21 for children under 12. Buy your tickets now.
 
Stephanie Deline-Edmonds
Stephanie  is a professional writer and photographer residing in North Vancouver with her husband and five-year-old daughter. She grew up in Ontario, but considers British Columbia to be her true home. Having attended the journalism program at George Brown college in Toronto, Stephanie's writing career has included music journalism works with the likes of Canadian Musician Magazine and Professional Sound Magazine, and she has written blogs and content/copywriting for various fashion, beauty and lifestyle publications and brands around the world.
Stephanie owns The Imperative Image, an affordable photography service for professionals. As a wellness advocate and a proud North Shore resident, Stephanie is thrilled to contribute to the NVRC Active Living Blog.