My lunchtime concert with Teapot in the Tuba.
Alluring alliteration and awesomeness at Centennial Theatre
What better way to spend a leisurely midweek afternoon than a live concert followed by a hot lunch and drink? Play, Pie, Pint! is a perfect treat on a chilly, grey day.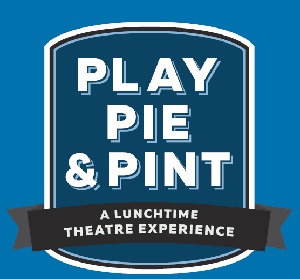 The play-pie-pint movement started in 2004 in Glasgow, Scotland, where the concept of introducing new audiences to theatre and community arts during non-peak times took off. Today, shows are performed all over the world. Our local version offers an hourlong one-act show, followed by an old-school, pub-like lunch in the lobby.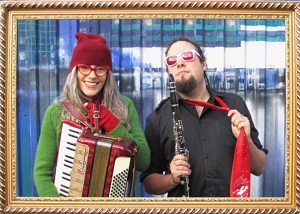 Teapot in a Tuba
I've been meaning to check out this great lunchtime concert idea for some time. I got my chance on October 31st, 2018 for Teapot in the Tuba, a whimsical musical duo featuring Mike Allen on clarinet and Katheryn Petersen on accordion. The concert started at 12:00pm at Centennial Theatre.
The theme was Hallowe'en and the act was accompanied by a special guest – singer/songwriter, guitarist/saw player Linnie Grey – who was introduced as "The Murder Ballad Queen of East Vancouver"! Together they entertained the audience with spooky tunes, blues, soul and funky improvisations. I experienced my first ever "saw solo", an impressive and eerily beautiful sound, somewhere between a theremin and a violin. Audience participation was also encouraged for a lively tune that had people clapping and stomping their feet. 
Just as the concert neared the end, delicious smells of hot pie wafted into the theatre, cuing everyone's taste buds for lunch.
Pub-style lunch with new friends
I attended the concert alone but made several instant friends at lunch. After the final applause the audience made a beeline for the lobby which had been set up with communal tables for group dining. Theatre staff doubled as servers and offered beer, wine, cider or soda. Soon thereafter, delicious savoury pies were served, care of The Aussie Pie Guy. There was a selection of beef, chicken and veggie pies. My grilled vegetable and goat cheese pie was delicious. 
It didn't take long for my table of new friends to become animated with merry banter and conversation. A couple of my tablemates were regular Play-Pie-Pinters and they regaled us with stories from previous shows. Plans were made to meet up again for future performances. I left the venue feeling entertained, well-fed and nourished by a great community.
Get your tickets to upcoming Play, Pie, Pint! shows! 
Treat yourself to a musical afternoon and a delightful lunch with friends old and new. All ages welcome. Find Tickets
Prices:
Single tickets: Advance $22 ($15 for show only), At Door $25
Half pints (age 2 - 12) $10 includes play, pie and pop
Remember to choose Veggie, Chicken or Beef when purchasing onlin.
For subscription and group sales, contact the Box Office: 604.984.4484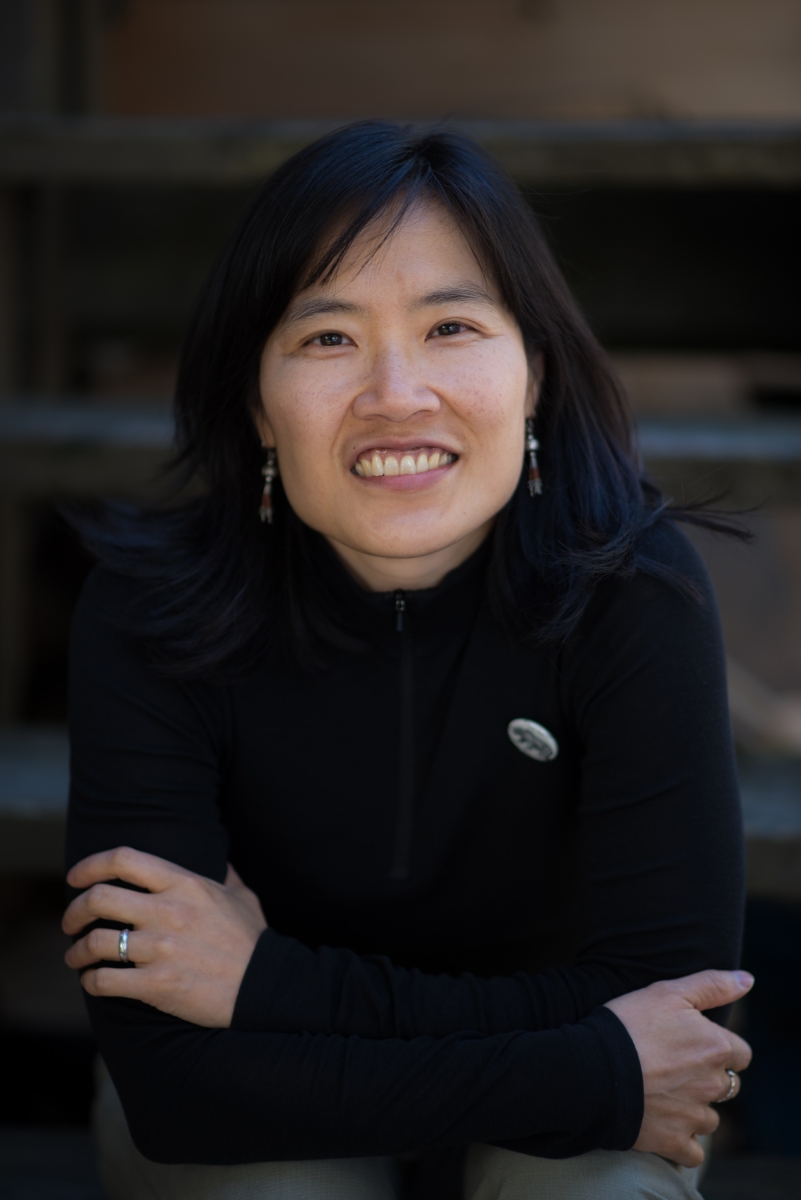 Wiley H.
Wiley is a long-time North Vancouver resident. She works as a technical writer and is the current newsletter editor for the North Shore Writers' Association. She spends her free time feeding her twin passions of creative writing and hiking. She recently discovered a potential third passion - the pottery studio at the Delbrook Community Recreation Centre.