As a photographer, I work a lot in the education industry — documenting the teaching and learning that happen in classrooms in our local high schools and universities. Sometimes it is challenging to make interesting images in these settings. How many times can you photograph students listening to a lecture, typing at a computer or working in groups and make it look different each time?
My favourite photos come from moments that convey authentic passion and discovery. Students interacting, experimenting, failing then trying again — these moments get at the core message that learning can be fun. 
Shooting Culture Days
Recently, I had the opportunity to photograph the North Shore Culture Days for the North Vancouver Recreation & Culture Commission. This event was full of these moments of passion and discovery, and reaffirmed for me how important arts and culture are to fostering learning and creativity at all ages. 
I saw children and adults alike picking up instruments for the first time. Holding trombones, flutes, and guitars, they gave each other tips and laughed with joy after producing their first notes. I saw kids, within minutes of meeting each other, work together to practice a dance routine. 
I met a family of musicians who had travelled together to Culture Days. The father described himself as a "dad-manager" who provided support for his daughter and her friends who were getting ready to perform. They clapped and sang along to another musician. I watched a family picking up and learning to play ukulele for the first time. I sat in a theatre full of community members dancing and singing together. The list goes on.
There were no grades, no critiques, no reviews. It didn't matter if you had never sung, danced or played an instrument in your life. And it certainly didn't matter how old you were. Culture Days was a reminder that the arts provide an opportunity for everyone in the community to come together to play, experiment and learn. 
Rediscovering my music
I went home that night and picked up my bass guitar, which often sits waiting in the corner of my office. The bass was all I cared about when I was a high school student learning jazz at Handsworth Secondary — but since then, I've gone long stretches without playing instruments as work and life got in the way. 
I sure didn't sound as good as I once had, but I you have to start somewhere.  Thanks to Culture Days for the inspiration.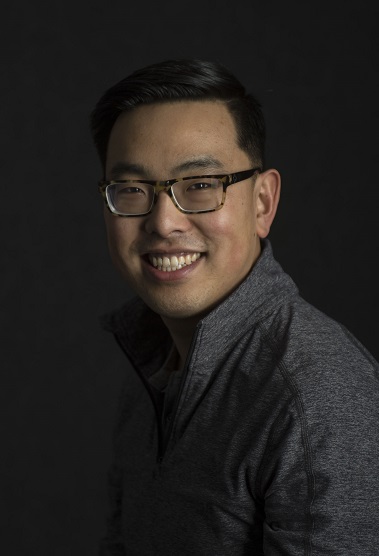 Tae Kim is a photographer based in North Vancouver. He spent his childhood on the North Shore before moving to study and work as a photojournalist in the United States. He recently moved back home and is happy to be back in the mountains. 
His photojournalism work has been published in The Wall Street Journal, The Globe and Mail and Maclean's. When he's not working, Tae is hiking and mountain biking with his golden retriever Sam.