"If you can move, you can dance," an over-confident friend once said to me as I balked at the idea of joining her on the dance floor. Dancing, especially line dancing, as she was trying to persuade me to do, used to terrify me. Instead of connecting with the music, I focused on my feet. Both left. I could hardly wait for the song to end.
I eventually learned to love dancing, especially with my husband, who was a wiz on the dance floor. I realized that when you relax and let yourself enjoy, dancing is a lot of fun. It is also great exercise, according to Virginia Duivenvoorden, a dance instructor at North Vancouver Recreation and Culture. She also runs her own business, Imagery Exercise in North Van.
"I think of dancing as effortless exercise," Virginia said. "You can play with dance elements and customize them. Before you know it, you're exercising."
Awakening creativity
Virginia teaches a number of dance classes at NVRC, and is currently focused on early years, school-age and youth dance programs offered at the John Braithwaite and Ron Andrews Community Recreation Centres . She focuses on the principles of dancing, building on familiar activities like skipping and galloping.
"I like to awaken the creativity in the young ones and have them contribute their own ideas," Virginia said. "It's amazing how quickly they pick-up the moves. I give them the tools they need to make-up their own dances."
One way Virginia gets her young students motivated is with fairy tales. These stories, like Stravinsky's Firebird, make ballet accessible. 
"The music and the stories speak to children," Virginia explained. "They love dancing to the classic ballets. The marching and galloping provide a bridge from the imaginary world."
Of course dancing is not just for kids, it is an activity we can enjoy at any age. But sadly, too many of us stop dancing once we get older. Life gets in the way and we lose the opportunity and inclination to move creatively. The benefits of dance are far-reaching for all ages and from preschool ballet to hip hop, jazz, tap and salsa, NVRC offers dance programs for everyone.
International Dance Day Friday, April 29th 
Anyone interested in learning and exploring creative movement is invited to attend one of the upcoming free dance classes/workshops in Lynn Valley Village on April 29th to celebrate International Dance Day.
Line dances. Perhaps it is time for me to revisit my chronic fear. Virginia assures me dancing has something for everyone.
"Many of us have dance in our backgrounds, traditions and families," she said. "We can share and learn from each other. I like to teach basic steps, so if people are new to dance they can feel confident."
Confidence, fitness and fun.  What's not to like about dance? Check out the range of dance programs offered at NVRC, and sign up for one of the free workshops in Lynn Valley on April 29th. Look for me in the line dance.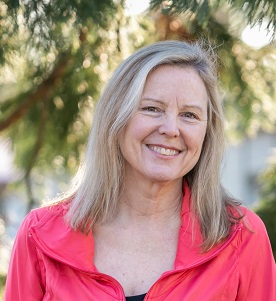 Michelle Perrault
A North Shore girl at heart, Michelle has fond memories of Saturday night skates at the NVRC ice rink (now Harry Jerome) and swimming lessons at William Griffin (now Delbrook) pool. More recently, she enjoys hiking and biking the trails of Mount Fromme and the Seymour watershed. She lives in Lynn Valley with her two adult children, two dogs and wonderful friends and neighbours.