Happy spring! It is time for renewal, rejuvenation and spring cleaning! Have you heard of The Buy Nothing Project, a hyperlocal, no money exchanged, gifting economy? If you have something unused in your closets or have some time and talent to spare (or if you are in need), check out the Buy Nothing Project .
About Buy Nothing Project
Started in 2013 by two friends in Washington State, the focus of the Buy Nothing Project is going beyond our cash economy in favour of creatively and collaboratively sharing our abundance. This "gift economy" project began as a small experiment in one community and has grown into a worldwide social movement across 44 countries. Local groups are set up via Facebook for the free exchange of goods and services. But, way more than getting or giving stuff, members say they love the inclusive community building and the unexpected pleasures that can come from belonging to a hyperlocal exchange group. 
How it works
Adults can sign up to become a member of a local group via Facebook (details below). Every group has an administrator and is bound by rules for participation, including inclusivity, humanity, and legality. Once the administrator confirms your eligibility based on your location, you can post what you need or wish to give. Members in a group can see all posts and responses. When there is a match between a giver and a receiver, they make direct arrangements for the mode and location of exchange.  
All gifts must be given without any strings attached and without any expectation of reward – other than the rewards of giving! No buying, selling, bartering, trading, or cash.
Gifts of things, talent or time
Often the descriptions and stories that accompany an item are entertaining and heartwarming, and members are encouraged to share their stories. 
Some of the more interesting things I've seen change hands in my local group include vintage lamps, baby plants, and glass jars. 
Besides material goods, there are many ways to give and receive. You can gift your talent and your time, e.g., dog walking, garden help, grocery pickup, instrument tuning, language tutoring. You are only limited by imagination and ways you can help your community. 
Be the change you wish to see 
The Buy Nothing Project is run by volunteers and community members who are passionate about making a change at the closest level – in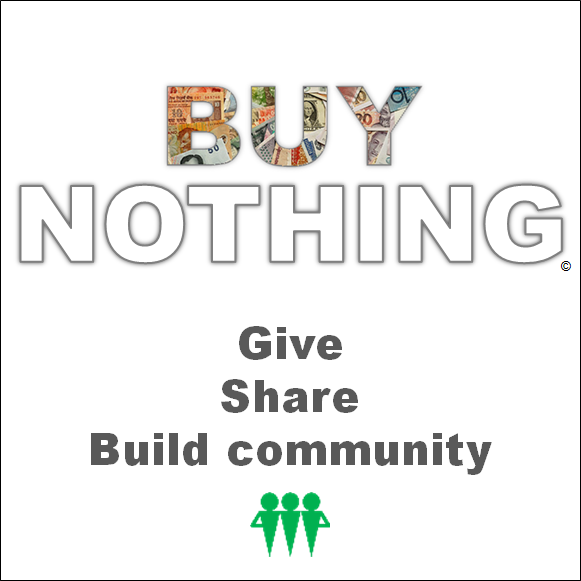 our own neighbourhoods. Whether you are in need of something or have talent and objects to gift, this is an inclusive community-building initiative that connects people and reduces waste. Not only is it a great way to give items you no longer need a new life, it is a great way to get to know people who live in your neighbourhood. There have been wonderful stories of new friendships being forged through an initial gift exchange, as well as people being lifted out of loneliness and isolation.
Find your local group 
If you are interested to try out the Buy Nothing gifting economy, search for your local group.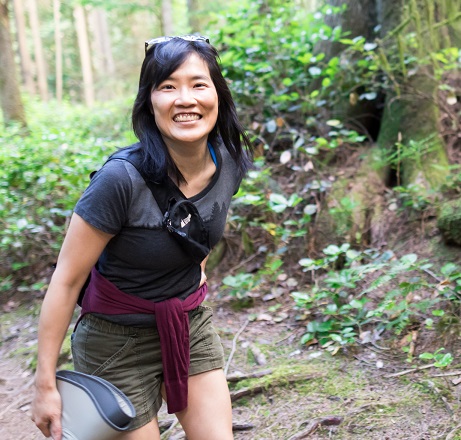 Wiley Ho.
A long-time North Vancouver resident, Wiley works as a technical writer and is the current newsletter editor for the North Shore Writers' Association. She spends her free time reading, hiking and discovering new things to try at North Vancouver Recreation & Culture!