Natasha Dash is perfectly suited for her career as a Kindergarten teacher.  She's enthusiastic, patient, kind and very creative.  But she didn't realize just how creative she was until she discovered the world of Zentangle two years ago.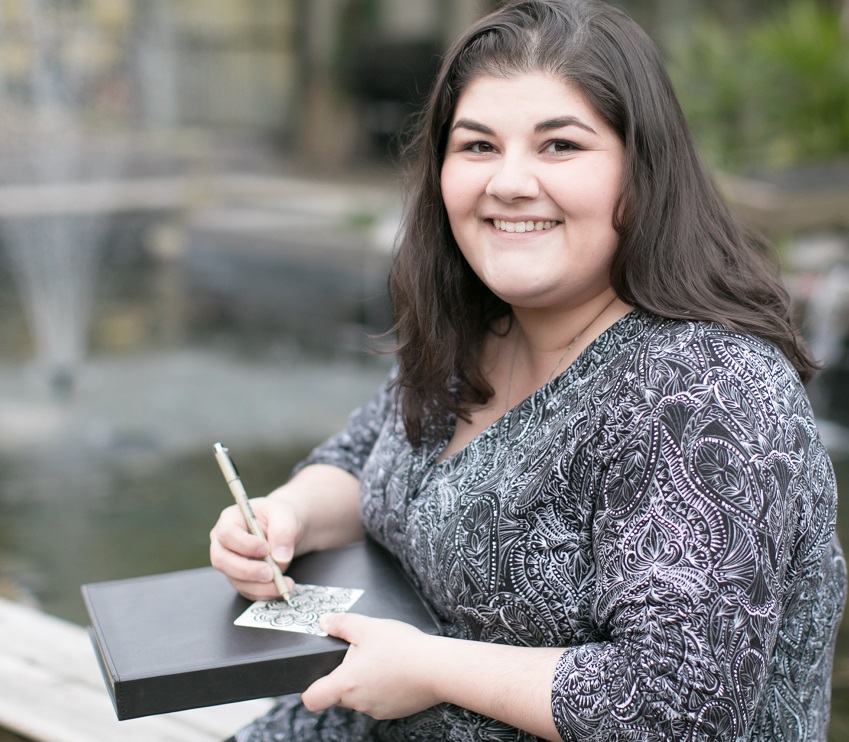 What is Zentangle?
Zentangle is a method of drawing that uses patterns (tangles).  It's been around for over 15 years and was started by founders Rick Roberts and Maria Thomas in the United States.  Unlike doodling which is often mindless drawing, Zentangle is a mindful form of drawing that requires thought and focus. It uses just a few specific strokes - anyone who can draw an "i", "c", "s" and "o" can easily create beautiful images with the method of Zentangle!
 
Natasha's Discovery
Natasha originally discovered Zentangle on Pinterest.  She saw some beautiful patterns and was instantly intrigued.  She then found a Certified Zentangle Teacher in Burnaby, took four classes and "caught the bug". She's been tangling ever since.  Natasha took her Zentangle Teacher Certification in the States last year and is now teaching the art form privately and through local community recreation centres.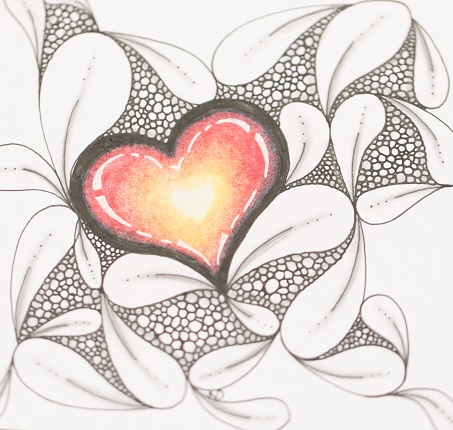 Benefits of Tangling
"I've become more present and in the moment in my life," said Natasha when asked about the benefits of tangling. It's been therapeutic and calming for her.  It's helped reduce her anxiety and she finds she falls sleep easier.  It's provided her with a healthy way to deal with stress and has also built her creative confidence.   Although always a crafty person, Natasha didn't realize how artistic she was until she began tangling.  It's really brought out her creativity and she notices patterns and appreciates the art she sees like never before.
Natasha also has seen her students benefit from tangling.  Her kindergarten students typically can sit still for 10-15 minutes for an activity but during Tangle Time, she's witnessed her 5-year olds drawing calmly for as long as 45 minutes!
The adults she's taught are amazed at what they're able to create.  As Natasha says, "There's never been a student of any age that hasn't loved what they've created!"
Zentangle with NVRC
NVRC is pleased to present a special Zentangle Basics Workshop being taught by Natasha on Saturday, Feb. 24, 2018 at Karen Magnussen Community Recreation Centre from 10:00am - 12:30pm.  In the workshop, Natasha will take participants through the following:
1.
Breathing exercise to get more comfortable, in the moment and ready to create.
2.
Introduction to the materials – the tile (paper), pen, pencil, and tortillion
3.
Learning the 8 basic steps of the Method of Zentangle
4.
Creating and appreciating everyone's artwork in a mosaic 
Participants will learn 5-8 foundational 'tangles,' and take home two finished Zentangle tiles. As Natasha says, "Everyone will be given the same instructions, and every tile will turn out different and unique."  The cost for the workshop is $40 and includes all the supplies and materials.  And remember, drawing experience is not necessary to do the workshop.  
Just announced! There will also be two other Zentangle Basic workshops this spring at Karen Magnussen Community Recreation Centre:
Saturday, April 14 from 10am-12:30pm Barcode #390498
Saturday, May 26 from 10am-12:30pm Barcode #394076 
You can register for the April and May workshops starting March 14, 2018.
More about Natasha
When not teaching or tangling, Natasha can be found going to see live music concerts, travelling with her husband, walking the West Van Seawall and hosting games night with friends.  She's also a passionate lifelong learner and if tangling is an example, she's bound to find lots of new interests in the future.