Dogs are descended from wolves so it's no surprise that they love the outdoors. The local dog park is great, but to make your four-legged family members really happy, take them on one of these great dog-friendly North Shore hikes.
Tips for Hiking with Dogs:
To avoid exhausting your dog, start with easier trails and work up to more difficult ones.
Keep your dog on a leash except in designated off-leash areas to help protect sensitive plants and wildlife.
Pack a leash, even in off-leash areas. You may need to leash your dog quickly to ensure positive encounters with other hikers, dogs, or wildlife or for safety in areas with steep drop offs or fast moving water.
Bring extra water and treats for your dog - they gets hungry and thirsty too!
Carry plastic bags and pack out poop.
Stash a towel in the car to clean up afterwards.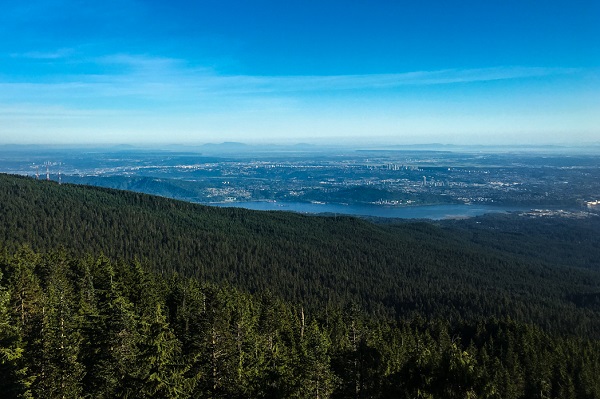 Dog Mountain
No list of North Shore dog-friendly hikes would be complete without Dog Mountain since it literally has "dog" in the name!  This short hike heads to a spectacular viewpoint that is a great place for photo ops. It's fairly flat but has some small hills and plenty of roots, rocks and mud that make it more challenging. 
Dogs: Must be on-leash for this hike since it is in Mount Seymour Provincial Park.
Directions:
The Dog Mountain trail branches left off the main Mount Seymour trail just a few meters from the Mount Seymour parking lot. Follow the trail through the forest past a small marshy pond  to reach the rocky summit. Bring the
Dog Mountain trail map
to orient yourself.
Trail Stats: 5km round trip, minimal elevation gain, 2 hours.
Cypress Falls
This loop hike travels around the canyon of Cypress Creek in West Vancouver, passing several spectacular waterfalls and viewpoints over the steep canyon walls. Watch your dog carefully near the edges - there are some steep drop offs! 
Dogs: The entire hike is a designated off-leash area so it's a great place to take dogs who need to burn off some energy. 
Directions: Take Exit 4 from the Upper Levels Highway and follow the signs for Woodgreen Drive and Cypress Falls Park. From the parking lot near the baseball diamond, take the trail into the forest and turn left to head uphill. Follow the trail past waterfall viewpoints and a bridge until you emerge on a gravel road. Turn right and walk on the road over a bridge and downhill past some buildings. At the trail sign, head into the forest back to the bridge you passed at the beginning. Turn left to return to the parking lot. There are a lot of side trails in this area but if you follow the orange markers you'll stay on track.
Stats: 3km loop, 130m elevation gain, 1.5 hours.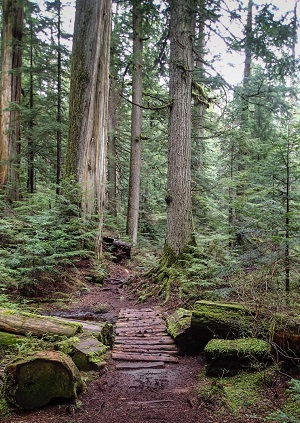 Brothers Creek
This longer hike climbs through the forest beside Brothers Creek above the British Properties in West Vancouver. Along the way you'll pass some old growth trees, check out a waterfall and pass by two small lakes in the corner of Cypress Provincial Park. 
Dogs: Most of this hike is a designated off-leash area. However, dogs must be on leash during the part of the hike that is in the provincial park. Watch for park boundary signs near Blue Gentian Lake and Lost Lake, then leash your dog.
Directions:
Park at on Millstream Road near Henlow Road in the British Properties area of West Vancouver. To start your hike, head uphill through the gate on to the Brothers Creek Fire Road to the power lines. To make a loop turn left to follow the Baden Powell trail, then the Brothers Creek trail and Lost Lake trail. After Lost Lake you'll reach Brother's Creek Fire Road again, which you can follow back down to the trailhead. Take a copy of the
Cypress Provincial Park trail map
to avoid getting lost.
Note: A shorter version of this loop that skipped the lakes used to be possible. However, the bridge between the Brothers Creek trail and the Brothers Creek Fire Road has washed out so you have to take the longer route described above.
Stats: 8km loop, 450m elevation gain, 4-5 hours.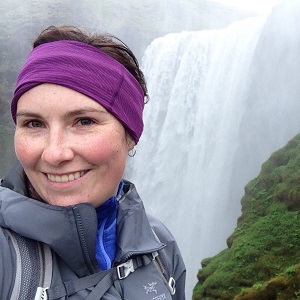 Taryn E.
Taryn Eyton is a Vancouver-based hiker, adventure traveller and blogger. You can find her on the trails of Vancouver's North Shore on weeknights and camping in the backcountry of Southwestern B.C. on weekends. Follow Taryn's adventures at HappiestOutdoors.ca.