Our blogger Michelle shares her approach to self-care.
"Not enough hours in the day" is a phrase most of us have heard and many of us have used over the years, as we struggle to balance work and family along with other interests and obligations.  But, with the onset of COVID-19 our world has shifted dramatically and the struggle for balance has taken on an entirely new look and feel.
For some, home has gone from being a sanctuary to a penitentiary as we follow the orders of our amazing Provincial Medical Health Officer, Dr. Bonnie Henry.  Easy for her to say "stay home, stay calm, stay safe."  The novelty wears off fast when we're with the same people 24/7 and no longer have access to activities and opportunities that provided structure and meaning to our lives.  Doctor Henry has one of the most meaningful jobs in the province right now, while many of us aren't working at all.  And yet, the COVID curve is flattening and we can see that her advice is working as the majority of us follow her directives.
More time at home, also means many of us have more time on our hands.  What are we to do with these extra hours that have suddenly been added to the day?  This is a loaded question, as it assumes we are obligated to fill them with useful activities.  "Idle hands…" as my beloved grandmother used to say, implies to do nothing is a sin.  I disagree.  Sometimes doing nothing is a blessing.
Acknowledging anxiety
These are stressful times, and Dr. Henry's advice to be kind includes being kind to ourselves. The Centre for Addiction and Mental Health explains that the pandemic disrupts routines and prevents us from engaging in activities that help keep us well. That requires us to find other ways to fill the days as best we can.
While many people are using this time to acquire new skills, get organized or otherwise be productive, I'm learning to take time each day to do nothing.  And, I'm pleased to say that I'm getting quite good at it.  Like most others, I find it stressful being physically distant from people I care about and I worry about the risk that COVID-19 presents to our communities. While some are inspired by a new challenge, for me these days, the thought of learning something new ramps-up my anxiety to a whole new level. Making time to do nothing each day helps me cope.
When I see friends post photos celebrating baking achievements, complex puzzles completed, gardening projects or other equally impressive accomplishments, I'm tempted to post a picture of my feet up on the couch, as I gaze out the window and watch the cedar branches sway in the wind. But, my socks are usually covered in dog fur, so I refrain.
Doing what works… 
Now, some might say lying around in the middle of the day wearing three-day old socks is a sign of personal neglect.  I call it self-care, and taking time to do nothing each day has become part of my new routine. Dr. Eileen Feliciano, a New York psychologist, emphasizes the value of establishing a routine during this time of isolation.  NVRC recently posted Dr. Feliciano's tips for Mental Health and Wellness for Quarantine  and Beyond, which offer valuable recommendations for coping through COVID.  I especially liked her suggestion to lower expectations and practice radical self-acceptance.  That works for me!
Like most people I know, I have been busy all of my adult life – working fulltime, raising two children, caring for my parents and in-laws through various health challenges, and end-of-life journeys.  I've spent the last 20+ years caring for others.  So, at first, giving myself permission to do nothing felt sneaky and self-indulgent.  But, as the requirement for physical distancing has gone from days to weeks, I have found it to be a valuable skill. I feel my stress release as I sit and listen to the birds and watch the branches bounce. I have also found a certain freedom in my comfy, repetitive attire.
I know I'm not the only one finding delight in this dip towards dishevelment.  Many of my friends are joking (from a distance) that they are wearing the same clothes every day and no longer bothering with make-up or other personal grooming habits.  And, with salons closed indefinitely some have even decided to give-in to their grey hair.  Are we becoming more authentic or are we victims of our new reality?  Does it matter?  With so many changes in the world, the colour of our hair is of minor concern.  None of us will ever be the same anyway.
Mental health matters
Living in close quarters during uncertain times is hard.  For me, staring out the window for an hour each day helps, but for others this could be a sign of despair.  It is important to recognize when our mental health needs attention, and seek appropriate supports.  Connect North Shore, a new website, recently launched for North Shore residents, provides information, resources and supports in our communities. Help is available.
We are all missing special people – friends, family, colleagues, along with many routines and rituals that helped define us as individuals and as a community.  Everyone copes differently with the stress and uncertainty.  For some, doing nothing is exactly what they need.  For others, learning a new skill is a wonderful outlet to help ease anxiety.  And, I admire those who continue to get-up, dress-up and wear make-up, if that's what helps them get through the day.
For me, self-care involves caring less about what other people are doing or saying, and focusing more on what I need in any given moment.
Sometimes that means lying on the couch and staring out the window. But, perhaps it's time to change the socks.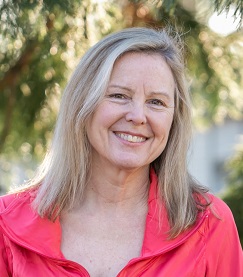 Michelle Perrault
A North Shore girl at heart, Michelle has fond memories of Saturday night skates at the NVRC ice rink (now Harry Jerome) and swimming lessons at William Griffin (now Delbrook) pool. More recently, she enjoys hiking and biking the trails of Mount Fromme and the Seymour watershed. She lives in Lynn Valley with her two adult children, two dogs and wonderful friends and neighbours.