Reminiscing on childhood experiences at Maplewood Farm.
As a kid, much to my delight, I spent a lot of time at Maplewood Farm. Maplewood Farm was historically a dairy farm but has been preserved and is now home to over 200 domestic and friendly animals and birds. It is a wonderful rural experience that can be found right here in North Vancouver. You can learn more about the history of the farm by looking on their website. 
Childhood memories
When you're small, the farm feels like a large expanse of wonder with endless possibilities for fun. Whether I was looking at the horses or interacting with the bunnies, I was learning how to respect animals and have fun with nature! 
One of my fondest memories at the farm was being there with my younger brother. He was quite the little troublemaker (not much has changed) and it seemed to follow him around. He and I were in the goat enclosure when I heard him let out a yell! One of the goats had decided to bite a chunk of his bright red hair! We joked around after we knew he was okay and said that since his hair was red the goat probably thought it looked like a yummy snack. This moment is something that still brings a smile to my face some 15 years later. 
Rediscovering the farm as an adult
More recently I went back with one of my younger cousins and some other family and I felt like my inner child was once again let out. Watching my cousin's face as he explored the farm was a beautiful thing and something I hope I get to witness again. The farm is an amazing place to take family both young and old and I think anyone would enjoy walking around the lake feeding the ducks or having a picnic surrounded by friendly animals. 
Maplewood Farms offers a variety of programs from hands on experiences to birthday parties. You can book these before you go to make the trip even more exciting and educational. 
I hope you don't forget the farm that we are so fortunate to have in our community and spend a day or even an afternoon there with you children this summer!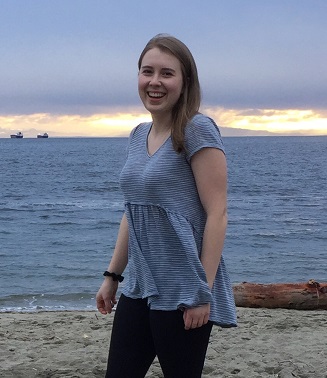 Cassie B. 
A native of North Vancouver, Cassie is in her final year of the Communications Program at Capilano University. While completing her degree, she has been working for 93.7 JRfm and 102.7 THE PEAK radio stations and been an active volunteer in her community.  Cassie loves living in Lynn Valley, surrounded by nature yet close to the City.