As part of National Volunteer Week (April 24-30, 2022), NVRC is showcasing some of the wonderful volunteers who donate their time, energy and compassion to make our programs hum, as well as define what community means for them. Meet Bryn, a volunteer with the Aquatic Rehab Program, whose experience helping participants in the program inspired his future career path in physiotherapy.
Those who can do, do. Those who can do more, volunteer." – Author unknown
Bryn is a full-time student at Capilano University. Finishing his third year of studies towards a kinesiology degree, Bryn already has plans for his future career as a physiotherapist.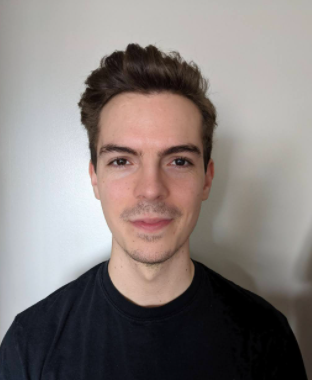 Having grown up in North Vancouver, Bryn is active and at ease in the outdoors. "I love the trails, mountains and water here. I grew up sprinting competitively. Now I box. I still enjoy the outdoors with my lovely lab/dane who also loves the trails." 
Despite a busy schedule, Bryn makes time for volunteering. On Friday mornings, Bryn can be found at the Karen Magnussen pool, assisting in the Aquatic Rehab Program. The program is designed to assists people with brain injuries, neurological illnesses, and stroke recovery. "I am so inspired by how hard the participants work," says Bryn. "Some of them left the hospital thinking they would never walk again, but there they are, walking in the pool." 
Each session, Bryn is assigned one client by the Rehab Specialist who oversees the program. He works one-on-one to facilitate entry into the pool and assists, as needed, with exercises that improve mobility, strength and balance. "Every brain disorder is different, so every client's needs will be different. My approach to helping must be adjusted from client to client. I really enjoy working with different clients. It's fun, rewarding, and I get to practice." 
Bryn didn't always know that he wanted to work with neurological patients. It wasn't until his second year that he took a Neurological Sciences course and "fell in love with neuroscience." 
Physical fitness has always attracted Bryn, who works part-time as a Personal Trainer in a North Vancouver gym and enjoys staying fit. After tearing a hip flexor sprinting, he received excellent care for his injury at Lynn Valley Orthopaedic & Sports Physiotherapy Centre. "I met Trevor, a physiotherapist there, who helped me a lot. After spending many hours rehabilitating, I fell in love with the profession. Physiotherapy helps people get back to the regular activities that they love, which is amazing."  
Last September, he started to volunteer in the Aquatic Rehabilitation Program at Karen Magnussen and, suddenly, all the pieces came together for Bryn. "I realized that I wanted to have a career in physiotherapy, specializing in neurological injuries." 
He says volunteering in the program gave him the ability to put what he's studying and learning into practical use. "It's great to be able to motivate someone towards their goals. Sometimes they aren't interested in all the exercises. They might just want to walk and talk in the pool and that's great too." Bryn explains that rehabilitation involves much more than physical exercises; it includes many social and emotional aspects. He praises the Aquatic Rehab Program for helping to improve the overall wellness of its participants. "A lot of dopamine is released during a session. Even those who arrive looking a bit down usually leave the pool happy. It's a very special feeling to be a part of that."
In addition to NVRC, Bryn also volunteers at NeuroFit BC, a clinic in Vancouver that teaches clients with Parkinson's Disease techniques for fall prevention as well as how to fall to minimize injury.
Bryn credits volunteering has helped him realize his future is in physiotherapy. "My interests in neurology and rehab have been confirmed through my volunteering. Now I definitely know what I want to do for my future." Bryn would like to encourage others to volunteer, "Volunteering has been a great experience. It's given me new perspective and appreciation for health, for humility and how to help other people. I have gained a lot of empathy and it's fun to be able to make improvements to people's lives. It's a blast!"
On behalf NVRC, thank you Bryn, for your big, caring heart! 
If you're interested in volunteering for the Aquatic Rehab Program or another NVRC program, please visit our website.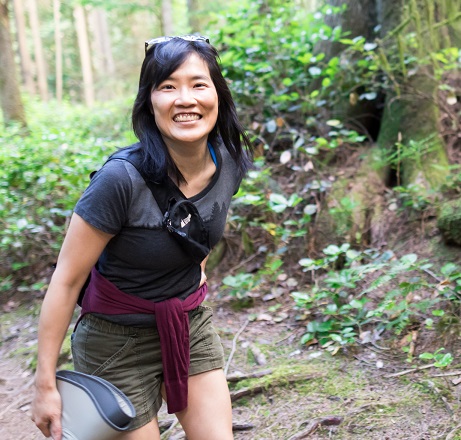 Wiley Ho.
A long-time North Vancouver resident, Wiley works as a technical writer and is the current newsletter editor for the North Shore Writers' Association. She spends her free time reading, hiking and discovering new things to try at North Vancouver Recreation & Culture!