Exploring local canoe spots.
"Everyone must believe in something. I believe I'll go canoeing." 
- Henry David Thoreau
As the days lengthen into summer, evening activities naturally include the great outdoors. North Shore residents are so fortunate to have abundant choice to recreate ourselves – a walk on the seawall, a hike in the vast networks of trails or a bike ride. Or, how about an after-work evening paddle?  Most people think canoeing requires a whole day, but if you have a couple of hours in the evening, it is an excellent way to recharge after work. 
Canoeing does entail some specialized equipment (canoe, paddles, bailer, life jackets), but there is nothing quite as tranquil and refreshing as a quiet glide through water with a background of mountains, pretty seaside homes, and the surprise of marine life. Canoeing has a magical way of melting your cares away. The dip of your paddle in and out of the water provides a rhythmic backdrop for conversation. It is a wonderful way to combine low impact exercise, communing with nature, and spending quality one-on-one time with someone. 
Local paddle spots
On the North Shore, we have two gorgeous areas with easy water access:
Ambleside – If you have your own canoe, you can park your car in the parking lot off Argyle Avenue, unload and walk your gear right up to the water's edge. Opt to enjoy your supper on the beach before or after your workout. Hug the shoreline and wave at the walkers and fishers on the seawall. 
Deep Cove Park – Parking is a lot less hassle in the evening than the daytime! Enjoy gorgeous views up Indian Arm, look for jellyfish, and yield to boat traffic. Canoe rentals and lessons are available at Deep Cove Canoe & Kayak from 9am to 8pm (9pm June-August)
A little farther afield
If you have a bit more time, these are two more excellent options:
Burnaby Lake –  great place to enjoy bird watching and floating water lillies. Own canoe required.
Buntzen Lake (Anmore) – beautifully clear, cold lake. Canoe rentals available here from 9am to 8pm.
What You Need
Proper equipment (canoe, paddles, bailer and life jackets).
Basic techniques (Forward Stroke, J-Stroke, Draw Stroke) and coordination between the front and back paddlers. If you or your partner have never paddled before, a two-hour introductory lesson is highly recommended. Lessons are offered at most canoe rental places.
Always wear your life jacket or Personal Flotation Device (PFD).
Know your limits (be conscious of your energy, weather conditions, and sunset time).
If you are new to canoeing, here is a great
website
on canoeing basics.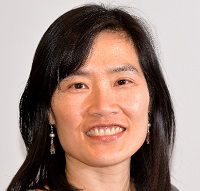 Wiley H.
Wiley is a long-time North Vancouver resident. She works as a technical writer and is the current newsletter editor for the North Shore Writers' Association. She spends her free time feeding her twin passions of creative writing and hiking. She recently discovered a potential third passion - the pottery studio at the Delbrook Community Recreation Centre.