Engaging in arts and cultural activities in unconventional locations provides an opportunity for you to get hands-on and discover the artist within, connect with others, and in some cases, have an experience that benefits both the body and the mind.
Here are a few examples of art happening in unique settings in North Vancouver, throughout Metro Vancouver and further afield.
Public Art Geocaching in North Vancouver's great outdoors.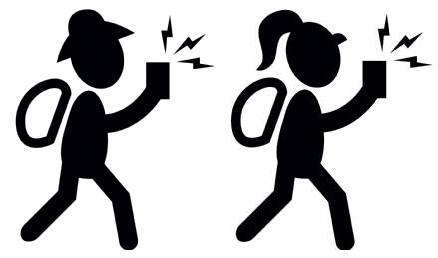 A hide and seek outdoor adventure activity that utilizes GPS coordinates, Geocaching is an entertaining outdoor adventure activity for GPS enthusiasts of all ages. It's about finding interesting places to explore and learning new things.  In North Vancouver, hidden caches can be found at twelve Public Art sites. Anyone with a GPS unit can use the posted coordinates to seek out the hidden caches.  The GPS coordinates of the caches are posted on an official geocaching website. The cache box usually contains a visitor log book and an eclectic mix of favorite trinkets.  Pick up a North Vancouver Public Art Map & guide and start your geocaching adventure today!  www.youtube.com/watch?v=1YTqitVK-Ts
Piano Lessons at the HOpe Centre at Lions Gate Hospital.
The popular Pianos on the Street program in North Vancouver placed one of the colourful pianos in the HOpe Blenz Café at Lions Gate Hospital. A welcoming place for all people, including those living with a mental health condition, the Café is also a place to learn how to play the piano.  Every Monday from 11am to 12noon, North Shore resident Kathy Allison,  a former teacher and active member of North Shore Chamber Orchestra, is on hand to share her expertise and love of music with aspiring pianists. Regulars include HOpe Centre patients, Café patrons and people from the surrounding neighbourhood.
Paint Nite is a great night out for aspiring artists and wine lovers in Metro Vancouver.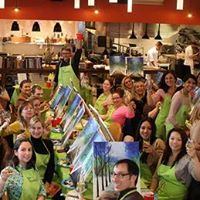 Paint Nite is a social phenomenon happening in over 3,500+ bars and restaurants around the globe including a number of establishments in Metro Vancouver. In 2012, founders Dan Hermann and Sean McGrail launched Paint Nite. Inspired by a party serving beer and wine at a painting studio, they ran with a concept that enables people to get social while unleashing their inner artist. In addition to engaging community members, the idea was to support local artists and small businesses by providing them with the unique opportunity to run Paint Nite events.  www.paintnite.com
Meanwhile, in Toronto and New York City...
Sharing Dance is taking it to the streets in Toronto.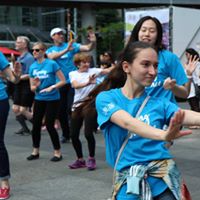 Sharing Dance is Canada's National Ballet School's flagship community outreach initiative offering free dance programs for all Canadians—to get healthy, active and artistically engaged.  The program offers activities for children and youth who may otherwise not have the opportunity to engage in dance activities—to develop healthier, more active habits through dance.  Other aspects of the Sharing Dance program seek to help seniors and individuals prevent injury by managing physical, mental and emotional symptoms associated with age-related illnesses such as Parkinson's disease and dementia.
http://www.nbs-enb.ca/Sharing-Dance/What-is-Sharing-Dance
The Museum Workout is stretching imaginations in New York City.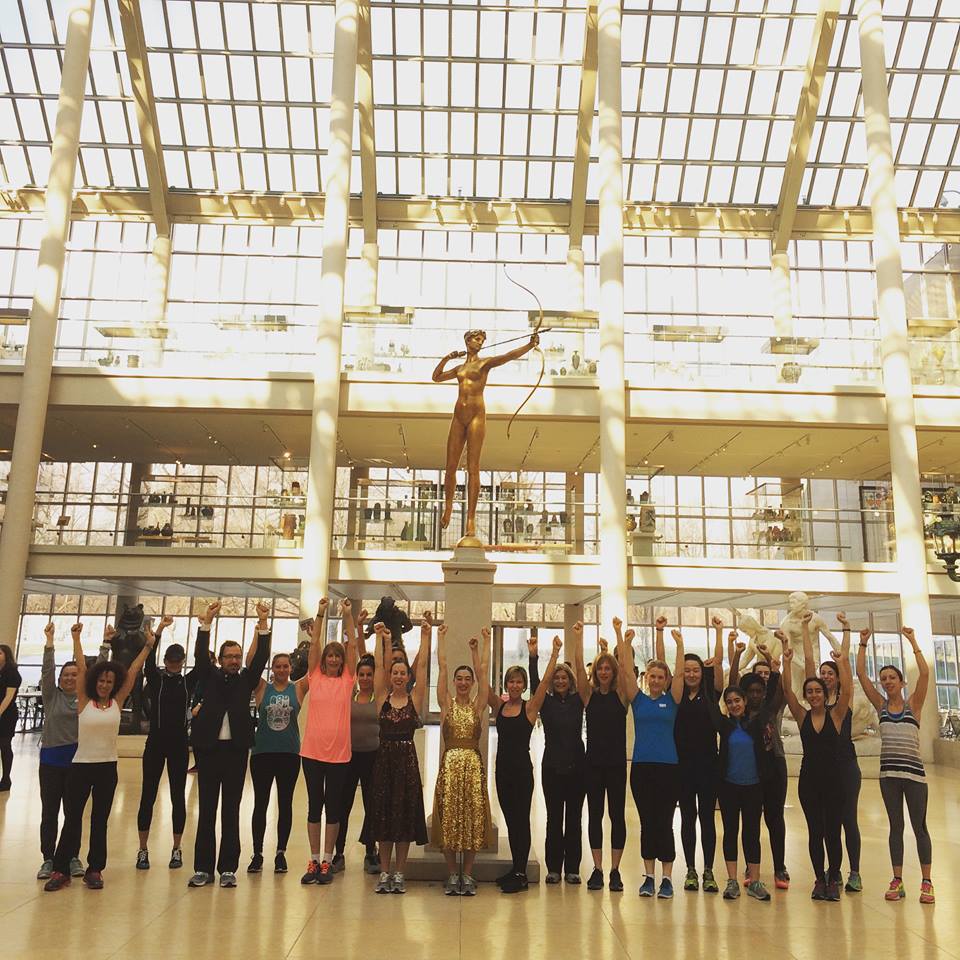 New Yorkers are moving and grooving through the Metropolitan Museum of Art to the sounds of Disco and Motown.  The Museum Workout is a collaboration between the contemporary American dance company Monica Bill Barnes & Company, and writer/illustrator, Maira Kalman. For this multi-disciplinary work, a small group of audience-participants embark on a physical and interactive journey through The Met in the morning-hours, before it opens to the public. Through constant movement, exercises, and light stretching, led by choreographer Monica Bill Barnes and dance partner Anna Bass (wearing sequined dresses and tennis shoes), participants connect with the art and the power of the galleries in new ways intended to activate both body and mind. www.monicabillbarnes.com/the-museum-workout