The North Shore is home to lots of wonderful parks. One of my favourites is Capilano River Regional Park. It has over 16 kilometers of trails to explore through lush rainforest and along the edges of the dramatic Capilano Canyon. Bring a park map and choose your own route. If you need inspiration, here are some spots I think you shouldn't miss.
Know Before You Go
Be prepared for your hike.  Read our blog How to Get Started Hiking and review North Shore Search & Rescue's 10 essentials to take with you on a hike.
Capilano River Canyon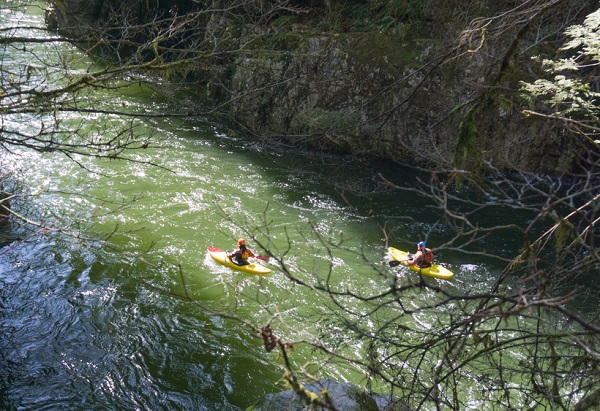 The star of the show in Capilano River Park is the raging Capilano River in its deep canyon. Be sure to walk Coho Loop trail for the best views of the cliffs and river below. It's a one-kilometre long circuit that is flat and easy. Take a break on the bridges to see if you can spot whitewater kayakers braving the rapids.
Grandpa Capilano Fir Tree
Did you know that Capilano River Park is home to a giant douglas fir tree? Named "Grandpa Capilano", it measures 2.4 meters (8 feet) in diameter. This giant tree is estimated to be about 800 years old! Unfortunately, over the years the wind has damaged its top, so it is no longer as tall as it once was. You can find Grandpa Capilano on the appropriately named Giant Fir trail.
Cleveland Dam

The impressive Cleveland Dam is 91 meters (300 feet) tall. Behind the dam is Capilano Lake, which supplies drinking water for Metro Vancouver. Don't miss viewing it from both on top of the dam and below at Second Canyon viewpoint. You can make a loop between the top and bottom using the Palisades, Shinglebolt and Second Canyon trails.
Capilano Salmon Hatchery
Stop into the interpretive centre at the Capilano Salmon Hatchery to learn about life cycle of salmon. They have aquariums with juvenile salmon and if you visit in the late summer and fall, you can see adult fish returning to spawn. It's really cool to watch them jump up a fish ladder from behind glass windows.
The Lions
Take a break on the grass at the top of Cleveland Dam. You'll get great views of Capilano Lake with the Lions in the background. You can see these two iconic peaks from many places around Vancouver, but Capilano River Regional Park is the best place to see them up close. Early European settlers thought the mountains looked like two lions lying down. However, the Squamish people know them as "Ch'ich'iyúy Elxwíkn", which means twin sisters.
Baden Powell Trail
Capilano River Park contains lots of scenic trails. But did you know it also contains a short section of the North Shore's longest trail: the Baden Powell Trail? It was built in 1971 by Scouts Canada to celebrate British Columbia's 100th birthday. The Baden Powell Trail is 48 kilometres long and stretches from Horseshoe Bay to Deep Cove. Most hikers explore the trail a section at a time, but intrepid trail runners race from one end to the other in a few hours.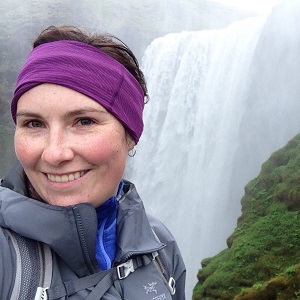 Taryn E.
Taryn Eyton is a Vancouver-based hiker, adventure traveller and blogger. You can find her on the trails of Vancouver's North Shore on weeknights and camping in the backcountry of Southwestern B.C. on weekends. Follow Taryn's adventures at HappiestOutdoors.ca.