The 1,449m summit of Mount Seymour rises high above North Vancouver. But there is so much more to this mountain park than just hiking to the peak. (Although that is definitely spectacular.) Lower down on its slopes you can mountain bike, picnic, enjoy viewpoints, and hike on easy trails. Have a look at the park map to plan your trip.
Know Before You Go
Be prepared for your visit to the park.  Read our blog How to Get Started Hiking and review North Shore Search & Rescue's 10 essentials to take with you on a hike.
Deep Cove Lookout
Take a break on your drive up the mountain at Deep Cove Lookout. It has great views of the Fraser Valley and on a clear day, Mount Baker looks incredible.
Flower and Goldie Lake Trails
These two easy trails have interpretive signs to help explain the subalpine ecosystem. You'll walk around several small ponds and bogs. Keep an eye out for wildlife including many species of birds. Each of the loops takes about an hour and you can combine the two to make a longer walk.
Picnic Areas
Bring a picnic lunch with you on any of the trails in the park. Or bring a table cloth and use one of the picnic areas. There are tables in the grass near the upper parking lot and in the Vancouver picnic area partway up Mount Seymour Parkway.
Dog Mountain Trail
Thanks to its name, the trail to Dog Mountain is one of the North Shore's best hikes for dogs (and their humans). But dog-less hikers love it too since it's only 5km return and there's a great view at the end. Plan to spend about 2 hours on this hike.
Mountain Bike Trails
Down on the lower slopes of the mountain, you'll find tons of mountain bike trails snaking out of the park into the surrounding forest. With grades ranging from easy to extreme, there's something for everyone. If you're looking for a more mellow ride, check out the Old Buck Trail. It's a stiff climb, but it's never technical.
Mystery Lake
The short trail to Mystery Lake is a great hike for a hot day since it ends at a lake where you can cool off. The hike is 3km return but does involve 150 meters of climbing. Plan to spend about 1.5 hours on the trail.
Mount Seymour Trail
The challenging trail to the top of Mount Seymour has a great reward: a beautiful view from atop the granite summit. The 9 km return trip takes about 5 hours and includes 450m of elevation gain. The trail is technical in places with lots of roots and rocks to scramble over. If you're out of time, you can turn around after the first peak. But if you have more energy, continue to summit the second and third peaks.
Tim Jones Memorial
In 2014 Tim Jones, the leader of North Shore Rescue passed away on Mount Seymour. He was an important community figure who advocated for backcountry safety. As you hike the lower portion of the Mount Seymour trail, be sure to pause at the makeshift Tim Jones memorial to reflect on his contributions. In 2017 the province officially named Mount Seymour's second peak "Tim Jones Peak".
Dinkey Peak
If climbing to the top of Mount Seymour sounds too difficult, summit Dinkey Peak. This diminutive summit is just a granite bluff near the parking lot. However, it has a great view and a fraction of the crowds. The 2.5km loop trail branches off the main Mount Seymour trail and takes about an hour.
Elsay Lake
Experienced outdoor adventurers can take on the challenge of the hike to Elsay Lake. It's a long and difficult hike through some of the North Shore's most rugged terrain. The trail can be hard to follow and there are lots of ups and downs. The 20 km to the lake and back will take most hikers about 10 or 11 hours.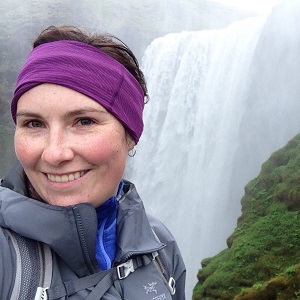 Taryn E.
Taryn Eyton is a Vancouver-based hiker, adventure traveller and blogger. You can find her on the trails of Vancouver's North Shore on weeknights and camping in the backcountry of Southwestern B.C. on weekends. Follow Taryn's adventures at HappiestOutdoors.ca.