I love this time of year. While spring is playing peekaboo with green shoots poking up from the ground, the mountains are still blanketed in winter's beauty. It's also a great time to enjoy the great outdoors in a variety of ways.  
Socrates once said "Contentment is the wealth of nature." I couldn't agree more and feel very fortunate to live close to so many mountains, trails and parks. The well-being that comes from recreating outdoors is undeniable, and being able to access so much locally is a joyful privilege. 
Outdoor exercise and recreation yield a whole host of positive physical and psychological benefits, including natural light therapy and Vitamin D, mood elevation, lowered levels of stress, and greater feelings of revitalization.
Here's a quick roundup of some awesome activities to be enjoyed right now in our backyard paradise. 
1.    There is still time to ski and snowshoe!
From west to east, Cypress Mountain, Grouse Mountain, and Mount Seymour are spectacular and easily accessible mountains to play in the white stuff. They offer snow adventures, including skiing, boarding, skating, sliding and snowshoeing. 
This season I have been enjoying the quiet and peace of Nordic skiing and snowshoeing, which have the added benefit of natural physical distancing. With sunset now around 6pm, it's easy to take advantage of late afternoon skis up at Cypress (trail tickets are discounted starting at 3pm). As well, the longer days make for lovely stomps in the snow before dinner. Most of our local trails have been well-trodden, so micro-spikes (instead of full snowshoes) work well right now. Here's a post with equipment tips and where-to-go suggestions: North Vancouver's Snowshoe Trails.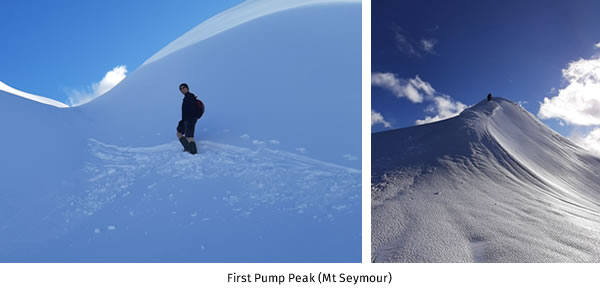 2.    Take a hike – locally!
When it comes to trails and regional parks, North Vancouverites are spoiled for choice. One of my favourites for a rainy day, because it has lots of tree canopy, is the Capilano River Regional Park. Read about it in a previous post here. A website for well-described trails, including difficulty level, time, distance and transit options is www.vancouvertrails.com. 
3.    Walk your heart out
Walking is natural, easy and calming. It clears the mind and restores a sense of peace and appreciation for our surroundings. Read artist Miriam Aroeste's inspiring story of how she reconnects with beauty and going on a public art walk around North Vancouver.
4.    Forest bathe
Dr. Qing Li popularized the term "Forest Bathing" in his 2018 book with the same title, in which he dives deep into the art and science of how being in the forest calms our nerves and distracted minds, bringing us back to mindfulness and creativity. The best part about forest bathing – literally being in the presence of trees or even a single tree – is you don't have to do anything. In fact, it is the art of being rather than doing. And, there is no shortage of gorgeous trees on the North Shore! Read the blog on Forest Bathing and how it can improve our health.
5.    Dig in the dirt
March is prime time for a spring garden cleanup. According to Master Gardener Brian Minter, just before everything starts to grow in earnest is the time to get rid of winter damage and remove diseased branches from trees and shrubs. This will offer more air flow and make for sturdier, better growth, but hold off on the flowering varieties – azaleas, rhododendrons and magnolias – until after they bloom. Now is the time to do a careful leaf clean up, inspect and clean your planters and pots, divide and transplant overcrowded plants, and start seed planting indoors. Here's a helpful spring garden prep checklist from West Coast Gardens.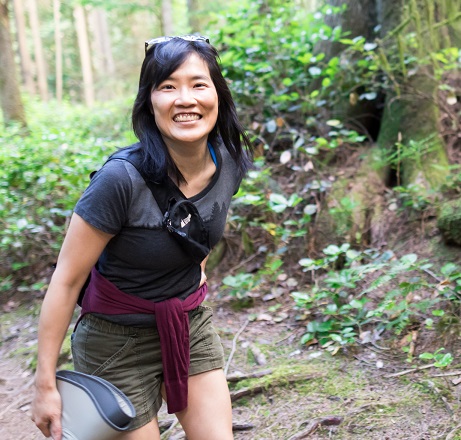 Wiley Ho.
A long-time North Vancouver resident, Wiley works as a technical writer and is the current newsletter editor for the North Shore Writers' Association. She spends her free time reading, hiking and discovering new things to try at North Vancouver Recreation & Culture!