On November 3, 2017, I went to the FANS Tribute to the Arts event. Started in 1995, FANS (Fund for the Arts on the North Shore) is a local organization that supports both emerging and well-known artists. 
Fund for the Arts on the North Shore (FANS)
Competition for funding in the arts is extremely fierce nowadays, so FANS aims to address the challenge at a grassroots level, offering grants for professional development.  Also, as I saw, the organization does a wonderful job of celebrating established members of our arts community through its Distinguished Artist Awards which it hands out each year.
An evening of celebration
The first part of the FANS event was a reception held at Griffin Art Projects Gallery. Guests were greeted at the entrance with an arresting sculpture by Susanna Blunt, one of the evening's award recipients. We then had a chance to enjoy some tasty canapés while viewing the gallery. 
Later in the evening, at Vanleena Studio, six artists were awarded Don S Williams Grants to support their careers. Three musicians - Katerina Becker-Gredge, Alicia Hansen and Laura Smith – received awards, as did multi-media artist Christine Hood, writer C.E Gatchalian and well-known playwright Anosh Irani.
Celebrating distinguished artists
Towards the end of the evening, FANS gave out its 2017 Distinguished Artist Awards to musician Marcus Mosely and visual artist Susanna Blunt. Marcus has sung all over the world, appeared in countless movies and stage shows, and now leads the Marcus Mosely Chorale. Susanna is an internationally recognised portrait artist in a dazzling range of media, from modern sculpture to oil painting. 
Radiant talent
But for me, the event wasn't just about seeing the presentation of awards, as gorgeous as the hand-carved sculptures were. It was about the atmosphere of delight and gratitude, in both the audience and the recipients. 
As well as impressing me with their prodigious talents, Marcus and Susanna inspired me with the way they received their awards. Beaming with joy and delight, they both talked of feeling a little startled to have been honoured in this way. This was a lesson unto itself. It's easy to imagine that distinguished artists would be so sure of themselves as to be almost complacent about their achievements – but this couldn't be further from the truth.  
True presence
These days we are never more than a click away from an artist's social media feed; we can be lured into thinking that we have communed with them through our screens.  But there's nothing quite like being in the same room as extraordinary talent, whether you're seeing the passionate blaze in Susanna Blunt's eyes, as she speaks of her gratitude to Capilano University, and the importance of funding education in the arts; or the awe you feel when Marcus Mosely fills the room with his huge yet gentle voice. Even while recovering from a flu, his performance – accompanied by pianist Bill Sample – was spine-tingling; he finished to a standing ovation. 
Blessed by talent
I was lucky enough to meet both artists in person after the official proceedings. This gave me a chance to shake hands with Marcus' lovely mother, Michelle Collins, who was visiting from California. She told me that Marcus had been singing nonstop since he was a small child and responded humbly to my congratulations at having raised such a wonderful son, saying simply that he was "blessed." 
A flourishing community
I'm so glad I went to this event. Seeing that hall, crowded with members of my own local community, I really felt how much support artists have here. I feel a renewed determination to continue with my own work, because whatever our medium or genre, the North Shore is fertile ground in which to plant our talents. I'm excited to see how our artistic community flourishes over the next few years, with FANS' help.
To find out more about FANS, visit their website.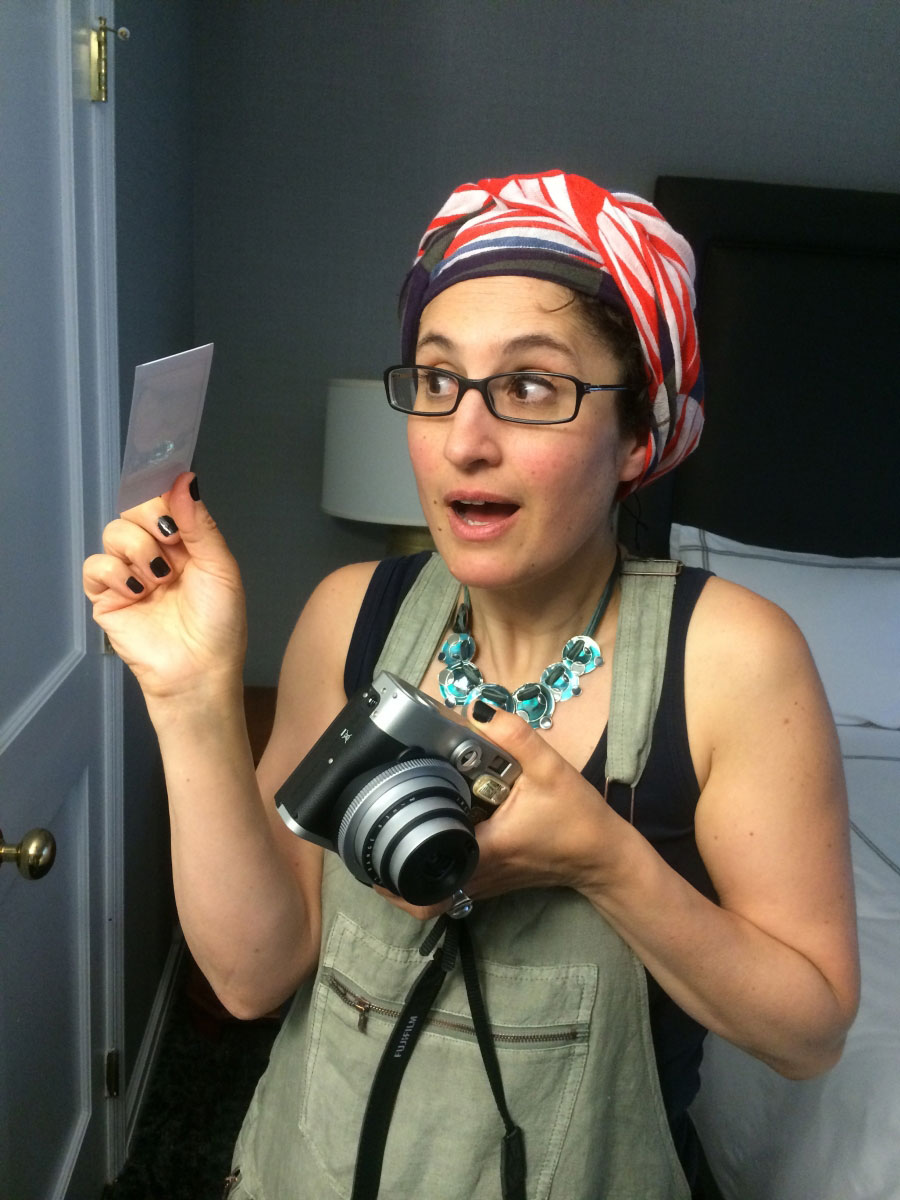 Shula K.
Shula is a writer, broadcaster and artist. Her writing has appeared in  the Globe and Mail, the Guardian Newspaper (UK) and on national CBC radio. These days you can hear her on Roundhouse Radio 98.3FM in Vancouver and read her articles in the Jewish Independent, where she is a regular contributor. Shula lives in Lynn Valley with her husband and two boys.