Helping kids eat well - advice for parents
Do you worry that your child's diet is too limited? Have you ever wondered how a person can eat the same meal ten times in one week? 
Dietitian Helen Yeung, who works with Vancouver Coastal Health, spoke at Lynn Valley Community Room on January 29 as part of Health & Wellness Month free event series presented by North Vancouver Recreation & Culture and the District of North Vancouver Library. 
The session was more of a conversation than a presentation. Parents came with all sorts of questions, many of which sounded like the (slightly frustrated) voice in my own head!
It's not your fault!
Right off the bat, Helen told the audience that pickiness is a combination of nature and nature, and it's definitely not the parents' fault. Rather than assigning blame, she said - to a grateful audience - adults should focus on encouraging kids to "eat with attention and intention. Eat purposefully." Kids need to eat when they are hungry, drink when they are thirsty and if they're upset, find ways to find comfort that don't involve ice cream. 
Feeding Dynamics
Helen spoke a lot about what she called "feeding dynamics." This was a light bulb moment for me. It describes the whole picture at meal-times, not just the food or the eater. It's about the atmosphere in the room and includes factors like: who's at the table and what are they eating? What is at the table (any toys?)? Do they eat sitting together or in a rush, with lots of distractions? Again, the important thing is to practice "mindful eating and self-regulation." It's easy to eat more than you need when you're in a rush, but we need to get back to eating like babies, who nurse when they're hungry and stop when they're full. 
Parenting with Food
"Parenting with food" was another useful concept. In other words, set limits and show that everything we do has consequences. For instance, "If you don't eat any dinner, that's ok, but you understand that you'll need to wait two hours until snack time, before you are offered anything else, right?"
Helen recommended the work of author Ellyn Sutter, who advises parents to choose what, when and where meals happen. Kids decide how much they eat. She cautioned, "Don't cross the line, either of you." 
If at first you don't succeed
There were plenty of questions from parents about introducing new foods. Helen had an interesting perspective on what counts as "trying." Instead of expecting kids to eat a new food item the first time it's offered, she explained that "sometimes you have to offer the food twenty times. Sometimes a 'good try' can be just seeing it. Touching, smelling, spitting it out is ok, seeing that you eat it – that is all an experience."  She added that vegetables can be offered raw, cooked, grated or blended. It helps to see every meal as an experiment and go easy on the expectations.  If the texture's not working, just serve it another way.
When to worry
What if kids don't eat lunch at school and come home ravenous and "hangry"? Helen explained that it's okay to serve a proper meal at 3:30pm and offer a snack later on. If they don't eat vegetables at every meal, that's okay too, as long as they eat them at other meals. Unless children have stomach aches, vomiting or other gastrointestinal issues – or are clearly not growing – there is no need to seek medical help.
Food for thought
I came away with a new manifesto for the way I prepare, serve and talk about food. I'm going to be careful to avoid moralising about food, or promising desserts "if you eat your vegetables." I'm going to teach our kids that health is more important than their shape and most importantly, I am learning to say, "I know how much you love it! This is what is for dinner today..."
Top tips
•    Strict routine: three meals, three snacks a day
•    Encourage kids to help make meals
•    Encourage kids to grow their own food
•    Give kids ten minutes of undivided attention before mealtimes 
•    Monitor sleep and exercise schedules
Lynn Valley library staff displayed a great selection of library books about food and nutrition for families. From my haul, Jessica Seinfeld's "Deceptively Delicious"  is on my counter now, taking my stealth baking skills to new levels. Beetroot and berry cake filling? Who knew? 
That reminds me. I think it's time for cake. Want some?
Recommended links: 
•    Ellen Satter Institute
•    Vancouver Coastal Health 
•    Parents who are concerned about their children's eating can call 811 and ask for a pediatric dietitian, it's a free service.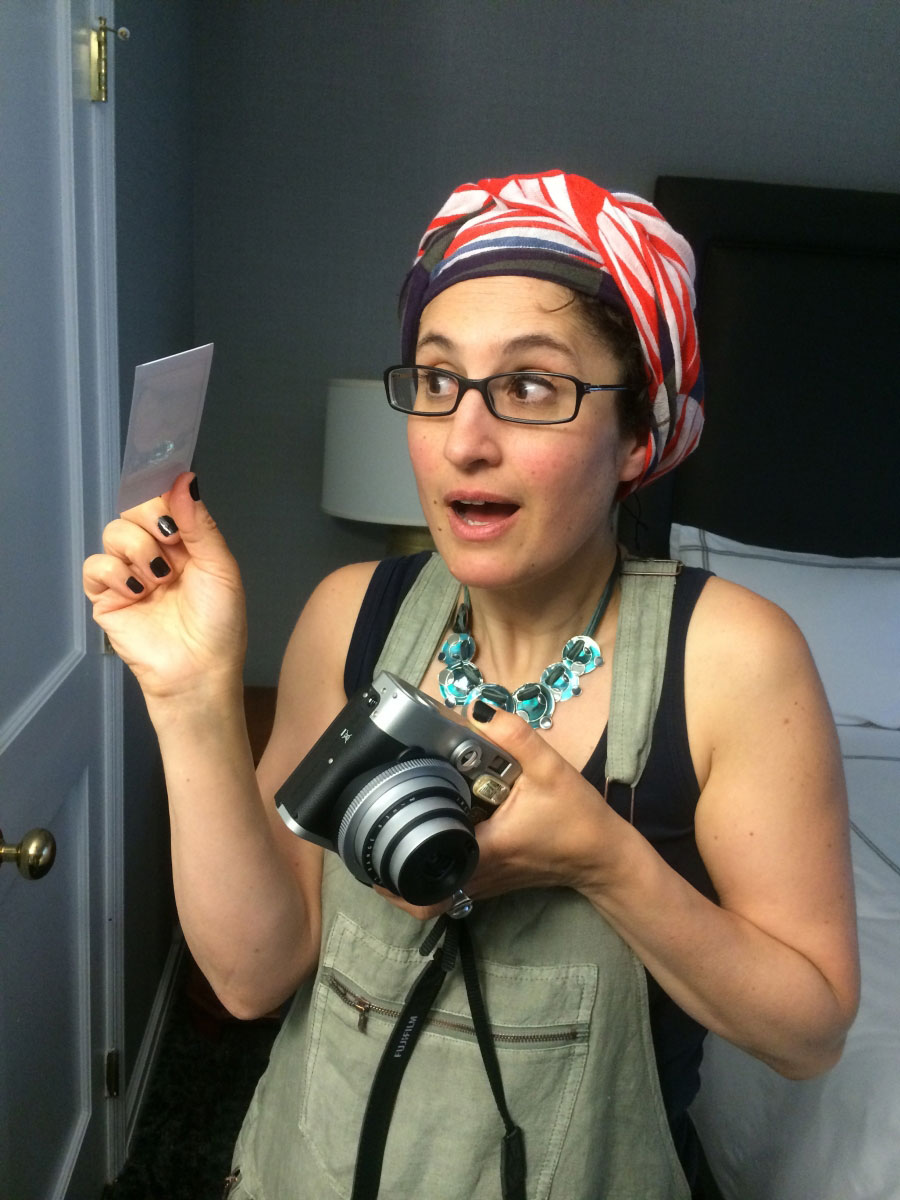 Shula K.
Shula is a writer, broadcaster and artist. Her writing has appeared in  the Globe and Mail, the Guardian Newspaper (UK) and on national CBC radio. Read her articles in the Jewish Independent, where she is a regular contributor.